Over 150 families attended this year's Big Latch On event to celebrate and educate on all things breastfeeding.
The Global Big Latch On was part of World Breastfeeding Week, Thursday to Wednesday August 1-7, with events taking place at registered locations around the world, as people gathered together to breastfeed and offer peer support to each other.
In County Durham, Durham County Council has been working closely with health services including Growing Healthy County Durham infant feeding team.
The crowd, gathered at Wharton Park, included 156 mums, dads, grandparents and siblings, with 53 mums feeding their babies.
Cllr Lucy Hovvels MBE, Cabinet member for adult and health services, said: "Breastfeeding gives a baby the strongest start in life, providing protection, and breast milk has an amazing ability to adapt to meet a baby's changing needs. It also benefits a mother's health, as well as their finances.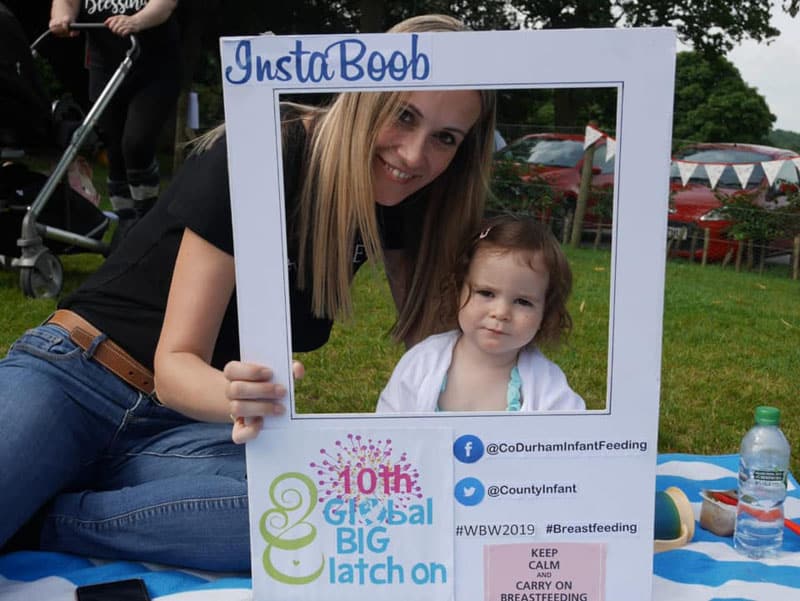 "It was great to see whole families at the Big Latch On event, to spread the word and share experiences of this incredibly healthy behaviour."
Gillian Ward, who attended the Big Latch On with her young daughter, said: "'Thanks so much to the team for organising the event, it was a lovely celebration of breastfeeding and wonderful to see mothers at all stages of their breastfeeding journey attend."
Mums in County Durham were interviewed for a specially commissioned video, discussing how long they had breastfed for and their personal experiences. The times were added together, with the mums having breastfed for over 1,008 months, equal to 84 years, two weeks and 3 days, and counting.
Carolyn Hammond from Durham said: "Breastmilk; always to hand, always the right temperature, no sterilisers needed." And Leah Meurs from Haswell said: "Breastfeeding my twins has been one of the most empowering and fulfilling things I have done."
View the full video on Durham County Council's YouTube channel at https://www.youtube.com/watch?v=gNBecCmuPgw
Jessica Young, specialist infant feeding health practitioner, said: "The team has arranged two Big Latch On events so far which have had excellent feedback from our families.
"In County Durham we want to continually celebrate our breastfeeding mums' achievements. Whether it is one feed or 100 feeds, we celebrate those achievements all year round. There is no such thing as failing in breastfeeding and the stigma needs to be removed from mums 'failing' by stopping."
Find out more about local support and breastfeeding at www.durham.gov.uk/breastfeeding