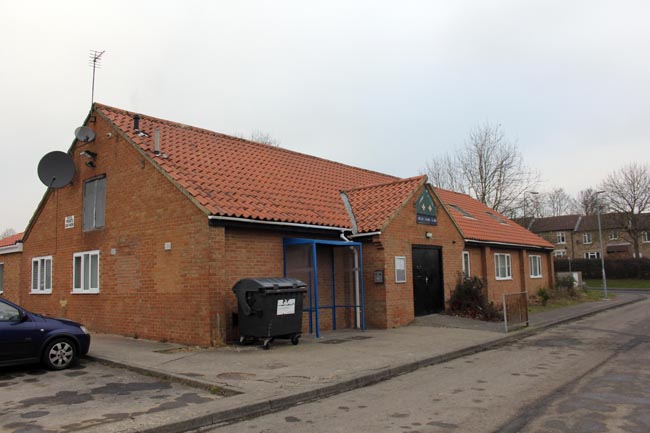 By Martin Walker
The Scout Hut in Newton Aycliffe has been broken into three times in the last seven weeks, prompting officials to offer a cash reward if the offenders are caught.
The Scout Supporters Association premises in Bluebell Way were first targeted on New Year's Eve when two tills, nearly £500 cash and four large whiskey bottles containing charity donations were stolen.
Then in the early hours of Saturday, January 10 the hut was broken into again with the burglars ripping three safes off the cellar wall and making off with over £600 cash.
And this week the third blow to the association came when the rear doors of the community building were forced open and ten bottles of spirits were stolen from the cellar.
Chairman of the centre committee, Phil Parsley said the association was now offering a £500 reward for information leading to a successful prosecution of those responsible.
"We estimate it will have cost us between £6-7,000 to put right all the damage to fixtures and fittings in the three break-ins," he said.
"It is very frustrating, as all that money would otherwise have been ploughed back into supporting the Scouts and Beavers groups who use the building four nights every week."
Det Con James Vance said: "We are actively following up various lines of enquiry in relation to all three incidents. If anyone has information which may help we would urge them to get in touch.
"Funding generated by the association supports the activities of around 150 local children and young people who use the centre. I am sure someone has an idea who may be responsible and hopefully the offer of a reward may prompt them to come forward."
Anyone with information about either incident should contact Durham Police on 101 or Crimestoppers anonymously on 0800 555111.
As well as the reward on offer from the committee, rewards can also be paid through Crimestoppers which is an independent charity.
The back doors to the Scout Hut, where the break-ins were occurring, were today (Wednesday) secured with new steel security doors, in the hope it will prevent future break-ins (pictured below).