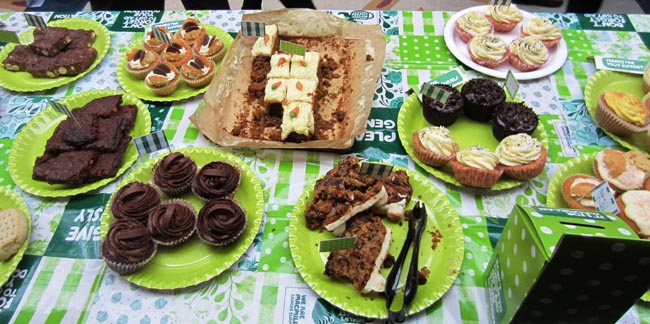 The Macmillan World's Biggest Coffee Morning is now an annual event at the Pioneering Care Centre in Newton Aycliffe and this year PCP is hosting a 'coffee with crafts' event.
The Coffee Morning is taking place on Friday 26th September between 10am–1pm.
In addition to the refreshments sold in the Mall Coffee Shop within the Centre there will be stalls selling locally homemade goods including:
• Handmade soft toys, storage 'baskets', tooth fairy pillows and key rings
• Greeting cards and paper craft items
• Christmas wreaths and decorations
• Handmade driftwood products
• Hand turned wooden gifts
• Silver and gemstone jewellery
• Hand painted silk scarves and quilted cushions
• Hand knit, crochet & textile gifts
• Handcrafted hearts
Last year PCP raised £348.63 for people living with cancer, and they hope to exceed this amount by having even more on offer to attract local people to the Centre.
The money PCP raise will help towards making sure no one has to face cancer alone, from the moment they're diagnosed, through treatment and beyond.
So please try to pop along and support this great cause. Buy a piece of cake and a coffee, browse the interesting stalls selling unique produce and find out what's available to improve your health and wellbeing, reducing your risk of ill health.
For further details contact the Pioneering Care Centre, Carers Way, Newton Aycliffe, County Durham DL5 4SF tel: 01325 321234 email [email protected]
Visit www.pcp.uk.net or support us on Facebook.com/PCPandCentre and Twitter @PioneeringCare.