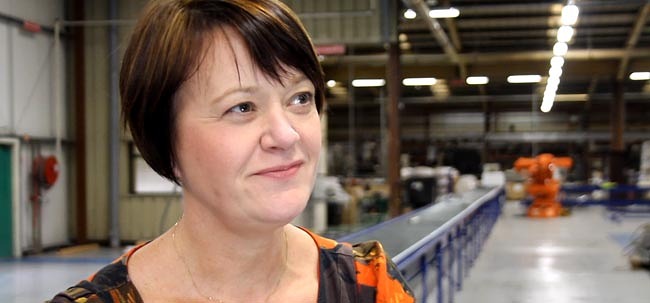 By Martin Walker
Companies on Aycliffe Business Park are gearing up for an inaugural awards event this week.
More than 200 guests are expected to attend the glitzy Make Your Mark celebration at the Xcel Centre on Thursday night.
Eleven awards will be dished out on the night during an Oscars-style presentation after a three-course meal.
It's hoped the Make Your Mark event will become an annual shin-dig and celebration of achievement.
More than 30 firms have made the shortlists for the awards, while tickets for the evening have already sold out.
Ebac managing director Pamela Petty, who sits on the Aycliffe Business Park steering group, said: "This awards event really is important, because we don't usually take the time out to celebrate the things that we've done.
"There are some fantastic businesses here, which is one of the reasons we set up the networking group.
"It's important that we take time out and just celebrate what we do, because I'm sure that makes us better as well."
The awards presentation on the night will include:
Engineering & Manufacturing (Sponsored by Sunderland University)
Export (Sponsored by the North East Chamber of Commerce)
Innovation (Sponsored by Ebac)
Service Business of the Year (Sponsored by Merchant Place and Shepherd Construction)
Employer of the Year (Sponsored by Star Radio)
Apprenticeships (Sponsored by Hitachi Rail Europe)
Apprentice of the Year (Sponsored by ITEC)
Newcomer of the Year (Sponsored by South Durham Enterprise Agency)
Small Business of the Year (Sponsored by Finley Structures)
Company of the Year (Sponsored by Business Durham)
Heart of the Community (Sponsored by Xcel Centre)
Go to our Video Vault to see a preview of the Make Your Mark event.