Brave Newtonian Claire Welsh and a number of her friends and family smashed their target of raising £1,000 for charity by abseiling down the Transporter Bridge in Middlesbrough.
Claire, who's from Aycliffe and works for Aycliffe Business Park training firm Optimum Skills, abseiled 165ft down the iconic Teesside structure with 11 others to raise cash for the Lullaby Trust.
The Lullaby Trust supports families who have experienced the loss of an infant from cot death (Sudden Infant Death Syndrome).
The charity provides specialist support for the bereaved families and promotes expert advice on safer baby sleep.
Claire said: "Sudden Death Syndrome is very real to my parents, Linda and Dave Viggers, who lost their son Gary back in 1982, aged five months, from SIDS.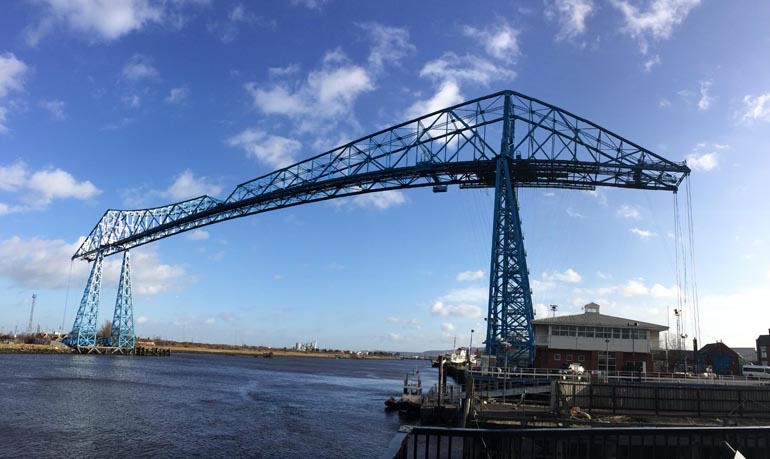 "So Gary's memory was at the heart of this event, with 11 other ladies joining me to make the frightening but exciting descent down the Transporter Bridge."
Claire and her family would like to thank Cheryl Knaggs, Dorothy Lovegreen, Lisa Devonport, Katie Emmett, Katrina Elliff, Sian Williams, Lynne Siddens, Katherine Cornley, Katie Hewitson, Jodie Leigh Errington and Sarah Gill for taking part – who helped to raise £1,875 to date.
"Without them it wouldn't have been such a great day and we wouldn't have raised so much money," added Claire.