Streets and parks across County Durham will come alive when a feel-good music festival makes its joyous return.
Durham BRASS is set to deliver another ten-day extravaganza of bold and brilliant brass music from around the world this month, with a Big Brass Bash event returning not Aycliffe's Town Park this Sunday (July 14).
One of the highlights of the Durham County Council event is always the Big Brass Bash, a series of free, fun-filled parties in schools and parks across the county.
Featuring a must-see line-up of international street bands, including Mr Wilson's Second Liners, Loud Noises and Louisiana Funky Butts, these family-friendly events celebrate 21st century brass music in all its guises.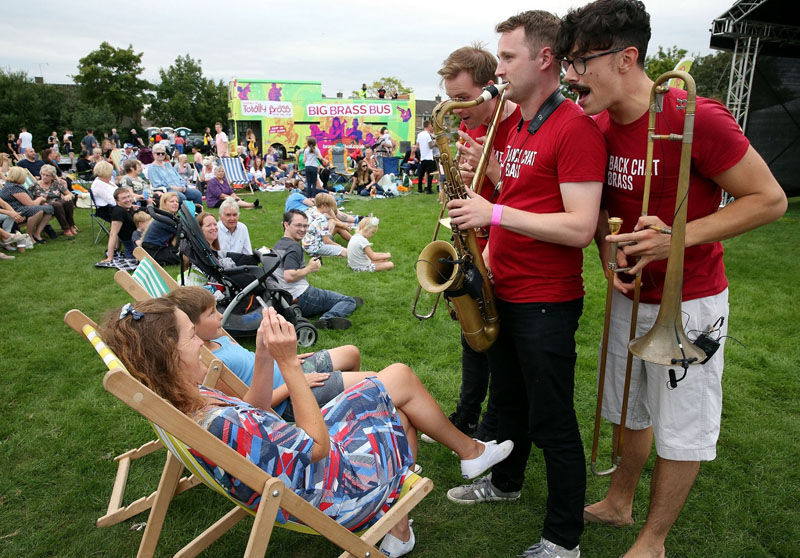 From 90s club classics and hip-hop beats, to Afro-beat, jazz and ceilidh tunes, there is something for everyone so bring a picnic and prepare to bust some moves with friends old and new.
The free alfresco fun does not stop there, as the Big Brass Bus will also be out and about this year, bringing some of the world's best street bands to even more locations across the county.
The free outdoor programme includes:
The Big Brass Bash
• Newton Aycliffe, Town Park, Sunday 14 July, 3pm to 6pm
• Crook, Glenholme Park, Tuesday 16 July, 6pm to 9pm
• Shildon, Hackworth Park, Wednesday, 17 July, 6pm to 9pm
• Trimdon Village, Trimdon Community College, Thursday 18 July, 6pm to 9pm
• Spennymoor, Jubilee Park, Friday 19 July, 6pm to 9pm.
The Big Brass Bus
• Peterlee, Apollo Pavilion, Tuesday 16 July, 11am
• Lanchester, Community Centre, Wednesday 17 July, 6pm to 8pm
• Bishop Auckland, Market Place, Thursday 18 July, 6pm, with Full Moon Market
• Newton Aycliffe, Steam Machine Brewing Company, Friday 19 July, 7pm to 9pm.
Cllr Joy Allen, Cabinet member for transformation, culture and tourism at the council, said: "What makes Durham BRASS so special is that it brings the party to the people. It spreads the joy of music in communities across the county and engages with people who may not attend concerts in traditional venues.
"Ultimately, it is about bringing residents together, while also attracting people into our towns and villages, boosting the local economy and showcasing what a great place County Durham is to live, work and visit."
To view the full festival programme and to book places at ticketed events, visit www.brassfestival.co.uk
For festival updates follow 'Brass International Festival' on Facebook or @DurhamBRASS on Twitter and Instagram for the latest news.
BRASS is one of an unprecedented number of cultural events taking place in Durham in 2019. To find out what else is going on and how to get involved in the #Durham19 campaign visit www.thisisdurham.com/19