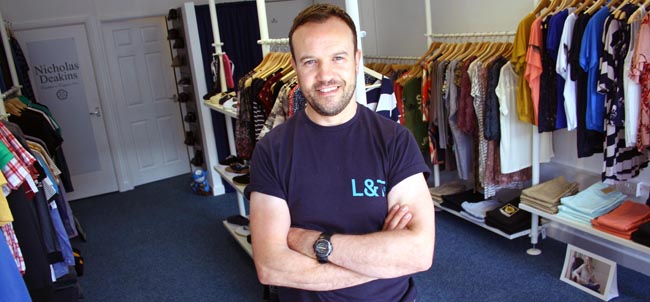 Popular clothing retailer Boola is returning to Newton Aycliffe this weekend for a special sale.
Boss Mark Shepherd will bring the men's sale to Aycliffe Sports Club at Moore Lane on Saturday (29th November), 12-5pm.
Up to 50% will be slashed off some labels in the sale with brands including Peter Werth, Bellfield, Farah Vintage, French Connection, Fly 53 and Weekend Offender.
Payments can be made with credit or debit cards, and everyone who buys something will be entered into a raffle to win £100-worth of high street vouchers.
"We know Boola was really popular in Aycliffe and it was a disappointment to leave the town centre shop," said Mark.
"So we'd like to give our regular customers from Aycliffe an opportunity to take advantage of this sale.
"All stock is current season and will be reduced by up to 50% and we're sure this will prove to be a popular event."
Boola is donating 10% of sales to Aycliffe Sports Club on Saturday – the address is Moore Lane, DL5 5AG.
Below are some of the items for sale.