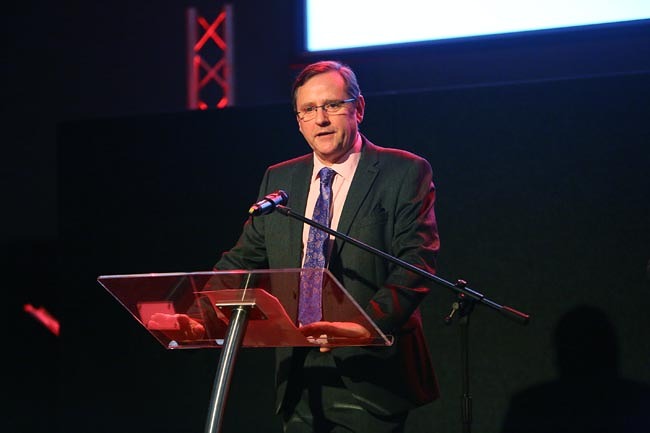 Tony Blair had to cancel a high-profile appearance in Newton Aycliffe on Friday night – but that didn't stop a dinner to celebrate the 30th anniversary of the Sedgefield Constituency.
Almost 400 guests packed into the Xcel Centre's impressive auditorium for the £75-a-head do, organised by Sedgefield MP Phil Wilson and his team.
Mr Blair – who spent 24 years as Sedgefield's MP, 10 of which as Prime Minister – was due to attend the dinner as keynote speaker, but cancelled after the death of his father, Leo, earlier on Friday.
A statement was read on behalf of Mr Blair, who congratulated Mr Wilson on the event and also praised him for behind-the-scenes work he did as one of his aids during the ex-PM's tenure.
The dinner was sponsored by Hitachi Rail Europe and Merchant Place Developments (MPD), and was attended by key players from Hitachi, as well as a number of North-East companies and personalities.
Guests heard from Hitachi's CEO Alistair Dormer and MPD director Geoff Hunton, while folk band Skerne – headed by Mr Blair's former agent John Burton – formed part of the entertainment.
Aycliffe-based Mantis Media, producers of aycliffetoday.co.uk, put together a 24-page souvenir programme for the evening, with every guest getting a complimentary copy.
Aycliffe Today editor Martin Walker, who attended as one of Mr Wilson's guests, said: "It was a brilliant event, and a huge amount of credit must go to Phil and his team, especially his PA Margaret who had put so much time into it, with outstanding attention to detail.
"The Xcel Centre created a stunning scene for what was a memorable event – everyone went home having been thoroughly entertained."
We'll bring you more on this story this week, including more pictures and the speeches. Some pictures are below…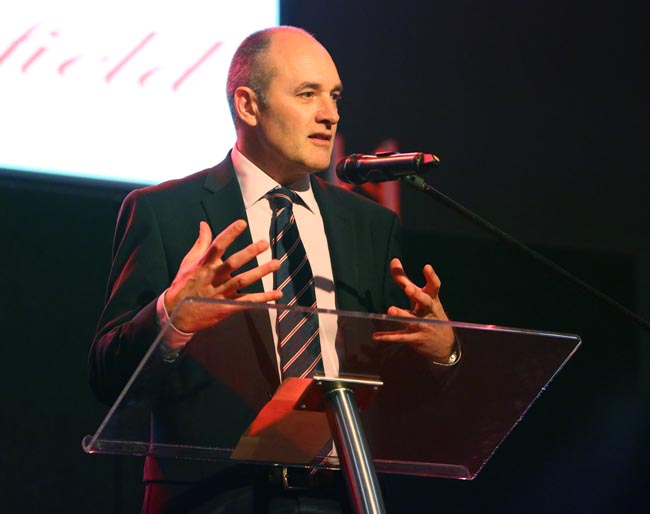 Hitachi chief Alistair Dormer, Sedgefield 30 Dinner (Pic courtesy of Keith Taylor)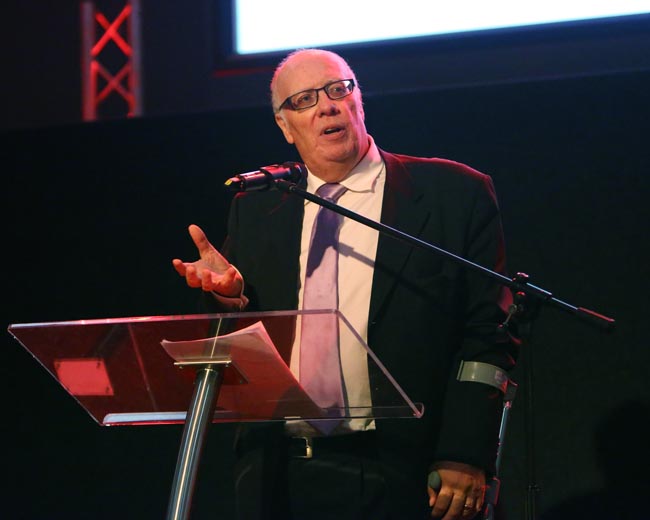 Merchant Place Developments Director Geoff Hunton, Sedgefield 30 Dinner (Pic courtesy of Keith Taylor)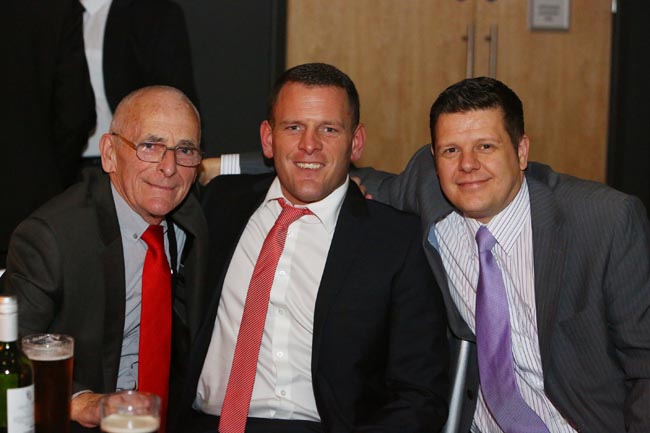 Aycliffe Today editor Martin Walker (centre) with his dad Adrian and brother Chris, Sedgefield 30 dinner (Pic courtesy of Keith Taylor)