Durham's biker cops are gearing up for one of the North-East's biggest family fun days.
Durham Constabulary's annual 'BikeWise' event takes place from 10am to 5pm this Sunday, July 22 at the force's headquarters at Aykley Heads.
World record holder's Darlington-based stunt rider Dave Coates and the 3SIXTY bicycle stunt team will be wowing spectators with their jaw-dropping performances.
Bikers will also be able to get up close and personal with Isle of Man TT legend John McGuinness and the Dick Shepherd motorcycle collection will be on display with the original Triumph TR6 Trophy motorcycle used in the Steve McQueen film 'The Great Escape'.
Some of the force's police dogs will perform a special show for visitors, with popular PD Kaizer saying his final goodbye to well-wishers as he retires soon after seven years of loyal service.
Stars of the channel 5 show Police Interceptors will be there to greet fans and other attractions will include live music from Red 5, a classic and custom bike display, police helicopter and the Great North Air Ambulance Service.
Mini Police will also be on hand to give out wristbands to keep youngsters safe and there will be a funfair and various stalls.
Chief Constable Mike Barton said: "When I was a lad growing up in Lancashire, it seemed like every Christmas I ended up watching a re-run of The Great Escape.
"So I was excited to hear that one of the stars of that classic movie is due to make an appearance at this year's BikeWise.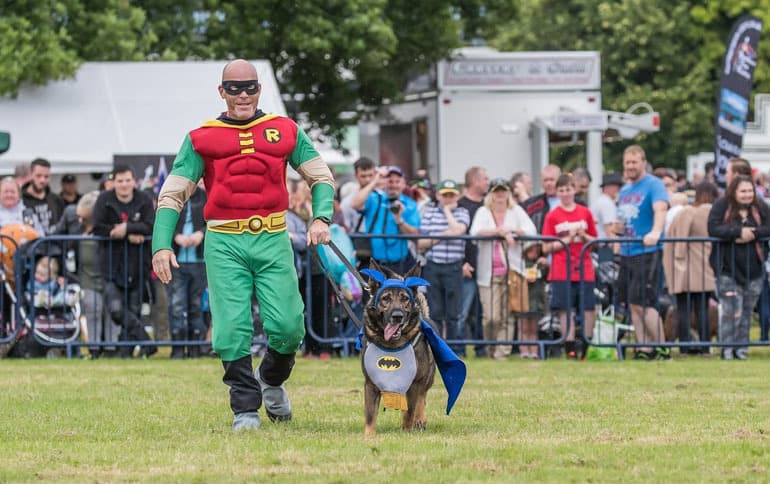 "Apart from rekindling my childhood memories, the appearance of that famous old motorbike demonstrates how BikeWise has developed over the years. When it began 24 years ago, organisers thought Bikewise would appeal mainly to diehard motorcyclists, but it has grown into a fantastic family event which has something for everyone, young and old, biker and non-biker. It is a mix which means thousands of visitors attend every year, many coming back again and again.
"Everyone at Durham Constabulary is immensely proud of the ongoing support BikeWise receives. It's a testament to the hard work and skill of everyone involved in the show that the event continues to go from strength to strength."
Two of the key figures involved in organising the show in recent years are staging their own great escape this year – Sergeant Iain Rodgers who has ridden at Bikewise since 2007 is taking part for the last time before his retirement, while PC Iain Tribick hung up his motorbike gloves in May.
"Thank you to them and all the team involved in ensuring BikeWise is such a success," added Mr Barton. "This year's show promises to be a lot of fun but, as ever, comes with a serious message. Motorcyclists remain the most vulnerable users on the roads and we still see far too many riders killed or injured each year. Everyone at Durham Constabulary wants to keep people safe on our roads and that's the message we hope you take away from BikeWise.
"Enjoy your visit, stay safe on your bikes and try to remember that, unless you're Steve McQueen, keep both your wheels on the ground."
The force is encouraging anyone with a classic or custom bike to bring it along as there are trophies to be won. Register bikes at the BikeWise van at the front of the HQ building.
Parking for motorcycles will be at the Police HQ. Cars can be parked at County Hall which is only a few minutes' walk from the site, or alternatively use Sniperley Park & Ride, Durham, DH15RA, where there is free bus transport to and from the police HQ.
Entry for adults is £2 and children under 16 go free.
For more information visit bikewise.org.uk