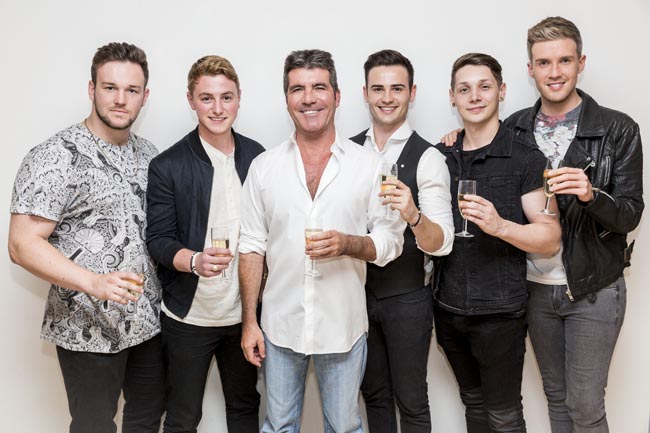 Popular TV talent show Britain's Got Talent is scouring the length and breadth of the country with its biggest-ever open audition tour visiting a total of eleven cities across the UK and Ireland.
The show will be heading to Newcastle United's St James' Park on Saturday 11th October to uncover some of the best talent around, looking for wonderful, weird and astounding acts for next year's series.
Aspiring stars should arrive at the location between 11.00am and 6.00pm. Newcastle United FC, St James' Park, Strawberry Place, Newcastle Upon Tyne, NE1 4ST
This year's winners musical theatre boy band Collabro, who were crowned in front of an audience of 13million viewers, have gone on to achieve amazing success having secured a No.1 hit with their debut album Stars.
The band will also be touring next year alongside fellow 2014 finalist Lucy Kay, who released her debut album Fantasia this week.
Other success stories from this series include musical duo Bars & Melody whose single, Hopeful reached number 5 in the chart in July, and swing band Jack Pack, who recently signed a deal to release their debut album in 2015.
Anyone looking to emulate the success of previous finalists should take a chance and apply now for the open auditions which are taking place between October – December this year ahead of the judges audition tour in 2015.
The show is open to any performer of any age, from any background, with any talent – all they need is a skill and star quality which they think will impress.
Anything goes from comedians to contortionists, dancers to drag acts and acrobats to animals.
Executive Producer, Amelia Brown, said "Britain's Got Talent has an amazing record of celebrating fantastic talent and changing people's lives – from Susan Boyle and Diversity through to Paul Potts, Ashleigh and Pudsey and this year's winners Collabro. They all took a chance and applied for the show and that's what we want you to do this year. We can't wait to see the talent that Newcastle has to offer."
To date Susan Boyle has sold over 23 million records worldwide, Diversity have had five sell-out nationwide tours, Paul Potts, who has sold 27 platinum records worldwide and Ashleigh and Pudsey stared in their own movie earlier this year.
Britain's Got Talent is Thames/Syco production for ITV. The show returns to ITV in 2015.
Aspiring stars can apply via www.itv.com/talent