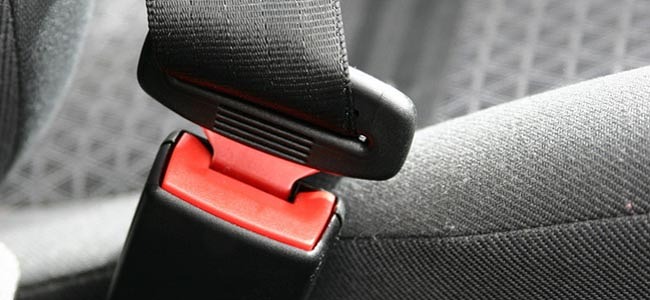 Road policing crews are taking part in a Europe-wide seatbelt campaign this week.
The initiative will see officers from the Cleveland and Durham Specialist Operations Unit stopping vehicles where drivers or passengers are not wearing their seatbelts as part of the work carried out by TISPOL (European Traffic Police Network) all this week.
And with schools having just gone back across the region, police will be paying particular attention to parents dropping off or picking up their children
Under current legislation, drivers are responsible for ensuring that suitable safety restraints are worn by all passengers under 14.
Children must use an appropriate child car restraint for their weight until they are 135cm tall or their 12th birthday, whichever is first.
As seatbelts do not fit children correctly, an appropriate child car restraint is needed to offer the same level of protection as a seatbelt does for adults. Passengers over 14 years of age are responsible for wearing their own seatbelt and can therefore face prosecution.
Acting Chief Inspector Mick Robson, from the Cleveland and Durham Specialist Operations Unit, said: "Anyone travelling in a vehicle who fails to wear a seatbelt is breaking the law, and in doing so, is putting themselves and other people in the vehicle at a hugely increased risk of serious injury or death.
"Our aim is to keep motorists as safe as we possibly can; those who don't wear a seatbelt are twice as likely to die than someone who is wearing one.
"Children are our most precious cargo and we need to protect them in the right manner whenever they are travelling in a vehicle, no matter how short or familiar the journey might be."
"I would also like to stress that if anybody has intelligence on drivers not strapping their children up in their cars we want to act upon it. People can contact Crimestoppers online or ring them on 0800 555111 and pass on their information, without having to give any of their personal details
Failing to wear a seatbelt now carries a penalty of £100, should motorists be given an on-the-spot fine. Prosecution can lead to a maximum fine of up to £500.
Acting Chief Insp Robson added: "Every year our road policing officers have to deal with crashes where the simple act of wearing a seatbelt could have saved a life. The action we are carrying out this week should remind drivers that there really is no excuse for not belting up at the start of every journey."
Any parent wanting further information regarding child car seat advice and regulations should visit www.goodeggcarsafety.com/ukincar/incar/app