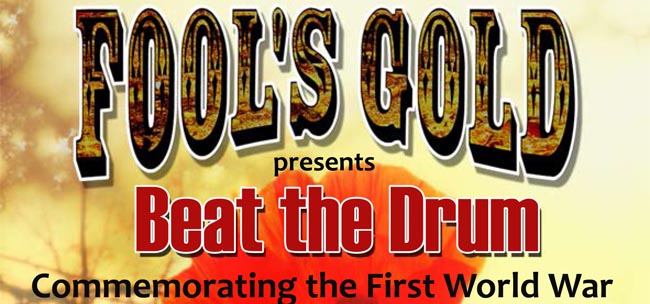 An acoustic duo will use music and movies to illustrate how World War I affected local people during a special presentation in Newton Aycliffe.
Man-and-wife musical team Steve and Carol Robson, known as Fool's Gold, will bring their musical performance 'Beat The Drum' to the town's Library, on Central Avenue, in February.
The event will feature live acoustic music from the duo, as well as pictures, movies and a story narrative to weave the tale of how events in 1914 affected a local young couple.
Beat The Drum, on Thursday 5th February from 2.30pm, is free, with refreshments available.
Full poster below, and more about Fool's Gold from www.foolsgoldacoustic.com