Newton Aycliffe Youth FC have acquired £45,000 in funding as part of a decade-long pitch improvement programme at the council-owned OakLeaf Sports Complex.
The football club has been awarded the Football Foundation grant, which is spread over 10 years and requires financial input from the club.
Earlier this year, the Football Foundation offered funding to improve pitches across the country, that were used by youth football clubs but owned by town and county councils.
As an FA Charter Standard Community Club, Aycliffe Youth FC were invited to apply for a grant by Durham FA.
After discussions with Great Aycliffe Town Council, officers and Council members, the go ahead was given for the football club to apply for funding, which was approved in April.
Eventually the project started at the end of May on the 10 year journey to improve the pitches for the boys and girls of Newton Aycliffe Youth FC.
The club's chairman Martin Smails said: "The club has always invested in our coaches , to ensure they get the best qualifications and training, to coach our players to a high standard.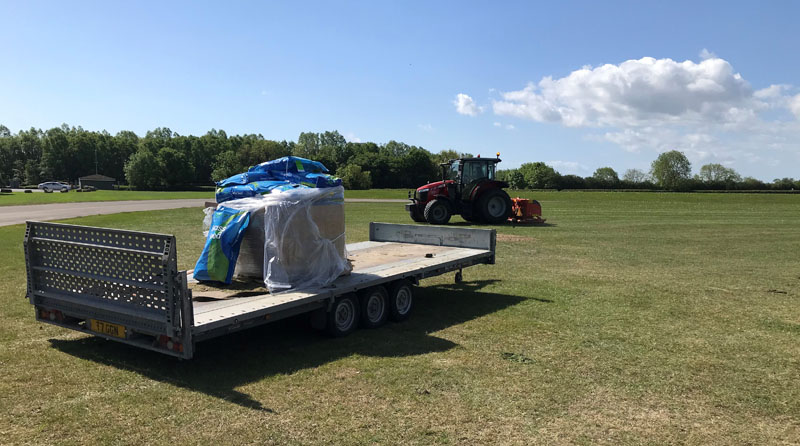 "This grant will ensure that the players will be playing on top quality pitches."
Secretary Berni Borsberry added: "The hard work of the Great Aycliffe Town Council and its works department over the years has given us the best possible pitches to play our football.
"The funding for a 10-year pitch improvement project will ensure we will have some of the best grass pitches in County Durham for our boys and girls to develop their skills and play their matches."