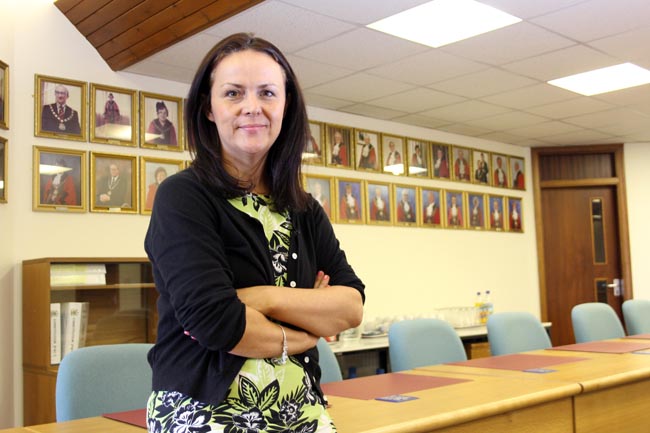 By Martin Walker
The Newton Aycliffe Neighbourhood Plan has stepped up a gear with the formation of three working groups consisting of volunteers.
More than 50 people attended a special Neighbourhood Plan meeting at the town's Youth and Community Centre two weeks ago, with 20 of those offering to get involved.
Three working groups have now been set up to focus on the three key areas of concern which came out of the first phase of consultations with residents – retail, housing and environment.
Neighbourhood Plan manager Angela Corner (pictured) said "There were over 50 guests in attendance and 20 of those expressed an interest in taking part in one of the working groups, which is a fantastic response."
Each group is now tasked with turning the issues raised by residents into planning policies.
The environment group was the first to be established and are due to meet today (5th March), while it's hoped the retail and housing groups will be meeting in the next couple of months.
If you would like to keep up to date with the work of each group, meeting notes will be posted on Great Aycliffe Town Council Website and regular updates will be provided through Aycliffe Today, the Newton News and the Great Aycliffe Neighbourhood Plan Facebook page.
If you were unable to attend the meeting but would like to get involved please contact Angela Corner on 01325 300700 or email [email protected]