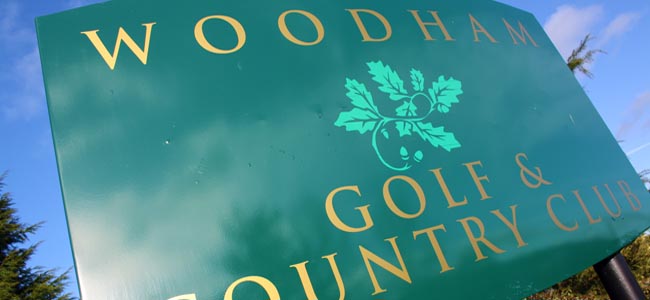 EXCLUSIVE By Martin Walker
Aycliffe Today played a key role in the sale of Woodham Golf Club – its new owners have told us.
Rushyford-based Hall Construction this week purchased the troubled course for an undisclosed sum.
And director Neville Hall has told Aycliffe Today that it was our exclusive story two weeks ago which alerted them to sneak in and buy the golf club from under the noses of another firm who had an offer on the table.
"We were alerted to the club being under offer by the article on Aycliffe Today two weeks ago," said Mr Hall.
"We'd had an interest in the club since November but we were disappointed not to have been successful at the first attempt.
"When we heard there was an offer on the table, we did some digging and found out the sale hadn't gone through.
"So we made an offer, did the deal and we got the keys on Tuesday."
Woodham closed last November after mounting financial problems took their toll and it was plunged into administration by its Irish owners, Washington Developments Ltd.
In March, estate agents Savills started marketing the freehold of the 18-hole golf course on behalf of administrators.
Washington Developments had hoped the £32.1m development would rejuvenate the course after spending five years securing the planning, but struggled to raise enough cash to fund it.
It was expected to create at least 150 jobs in its construction and 70 permanent positions.
Woodham Golf Course was originally developed and first opened in 1981, designed by the highly-respected J Hamilton Stutt, a founding member of The British Association of Golf Course Architects.