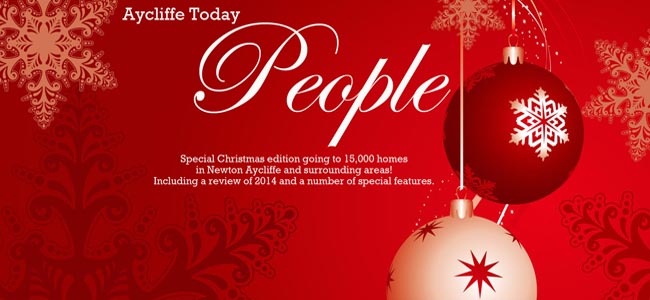 We're planning to publish a special Christmas edition of our community magazine, Aycliffe Today People.
We'll also be printing and distributing 15,000 copies throughout Newton Aycliffe and surrounding areas, tripling the usual circulation of the popular magazine.
The 32-page special Christmas issue will include a review of 2014, highlighting some of the top stories that have shaped our year, along with a number of other exclusive features relating to Aycliffe people and personalities.
Advertising or advertorial space is available from just £75.00.
To enquire, email [email protected] or call 01325 728024.