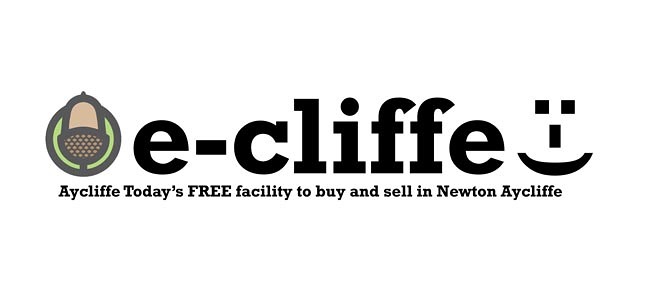 A brand new facility to buy and sell unwanted items is now available for FREE on www.aycliffetoday.co.uk!
Newtonians can advertise virtually anything they want to sell – from houses and cars, to toys and scarves – thanks to our new service, called 'e-cliffe'.
There's no catch, it's FREE!
So there's no need to pay to advertise your goods or services, do it for free today, on e-cliffe (see right).
* Free ads last seven days. Subscribers can pay extra for featured, longer ads.