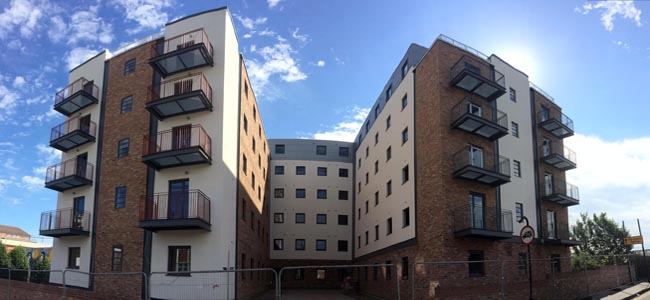 By Martin Walker
A £17m student accommodation project has been completed thanks to steel provided by Newton Aycliffe firm Finley Structures.
Union Square Newcastle, located in Upper Ouseburn on the doorstep of Northumbria University, has now been completed by Brimms Construction, for North-East development company Adderstone Group.
The eight-storey apartment block will provide high specification student accommodation for 228 students from across the UK, as well as a large contingency of international students from all corners of the world, when it opens its doors on Thursday 14th August.
Over 250 people have worked on the 68,168 sq ft development since it began in early 2013, replacing some derelict buildings on the site which was formerly owned by the South Shields Railway Company.
Finley, which has this year been erecting 2,000 tonnes of steel at Hitachi Rail Europe's train-building site on Aycliffe Business Park for Shepherd Construction, fabricated and erected 220 tonnes of steel for Union Square, which comprises one of the highest specification builds of student accommodation in the city.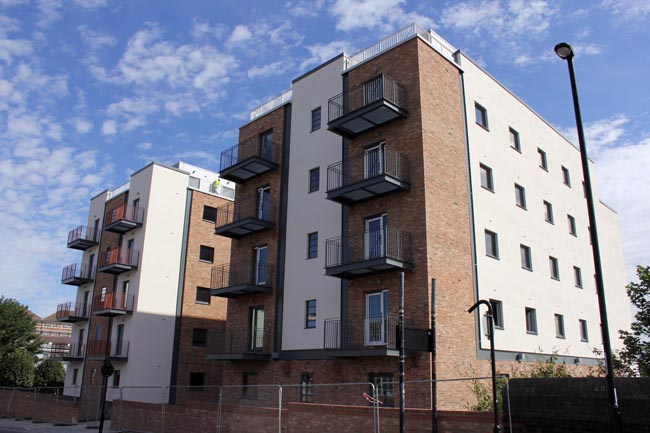 The firm's managing director Julie Finley said: "Union Square was another high-quality project for us to work on and further strengthens our reputation as one of the leading steel fabricators in the North-East.
"We're currently working on six other major contracts, with more than 2,000 tonnes of steel going through our factory over the next couple of months, which also demonstrates our capabilities to take on and deliver multiple, complex projects."
The building includes 146 studio apartments and 15 cluster flats with central kitchen and spacious communal lounge areas, each accommodating between three and six people.
The development is also equipped with car parking facilities, storage space for bicycles, a high specification laundry, super-fast broadband and Wi-Fi connectivity and a focus on security.
The finished building, designed by Ainsworth Spark Associates architects, is of a simple, clean design and includes a feature courtyard providing communal space for residents to relax and spend time outdoors.
Adderstone Group Chairman, Ian Baggett said: "Union Square will be one of the city's best student accommodations, set in a much sought after location in the heart of the creative hub of Ouseburn.
"We are always proud to be involved in any project that can have a positive impact on the local economy.
"Higher education is massively important to our city and we are confident we have raised the bar in terms of the standards of accommodation that can now be offered to both domestic and international students choosing to study in Newcastle.
"We are also delighted that well over 200 jobs have been maintained throughout the two year construction programme and a former scrap yard and cement mixing plant at the eastern gateway to the city has been transformed into an energy efficient residential block."