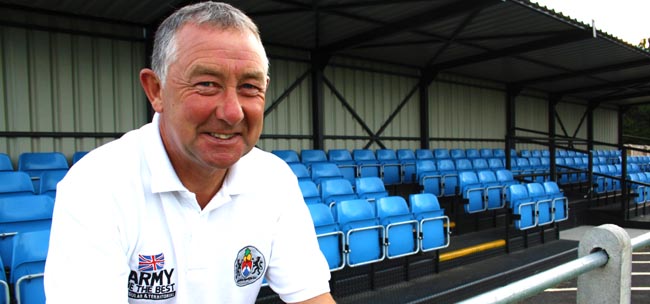 By Martin Walker
Newton Aycliffe boss Allan Oliver has added three new players to his squad ahead of today's trip to Team Northumbria.
The Newtonians have snapped up ex-Darlington midfielder Adrian Webster, a former New Zealand international who has also played for Charlton Athletic and Perth Glory in Australia.
Oliver has also added exciting young Aycliffe WMC forward Lewis Wing and Northallerton striker Sam Vernalls to his ranks.
All three players will play some part in Aycliffe's game at newly-promoted Team Northumbria in Newcastle today, with several key players missing.
James Oliver, Stuart Owen, Paul Broom and John Close are all out, although centre-back Mark Peck will have a fitness test at the Coach Lane Sports Centre this afternoon and defender Darren Craddock returns.
Webster is a combative, box-to-box midfielder who has just turned 32. Born in Hastings, New Zealand, he began his career with Charlton and has played for a number of clubs over the years, including Colchester, Welling and Margate.
He played 35 games for Darlington in their 2006-07 League Two season before signing for Australian A-League side Perth Glory, playing 20 games for them.
He returned to the North-East after meeting an Aycliffe girl during his time with Darlington and has recently had spells with Blyth Spartans.
Wing, 17, played for Darlington's youth team and has earned rave reviews playing on a Sunday for the Big Club alongside some Aycliffe players.
Vernalls, 27, played under Oliver at Crook as a teenager, and has also played for Northallerton Police and Northallerton Town. The striker had a spell studying in the States, where he played for Kentucky Wildcats.