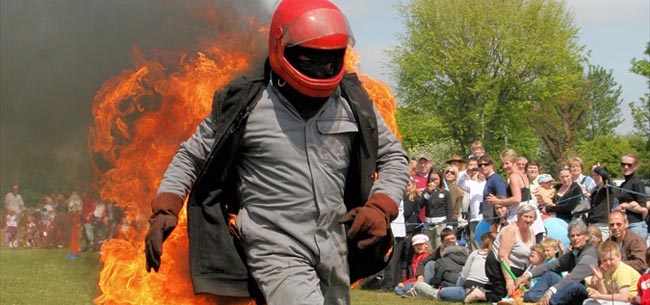 It may be only January but preparations are already well underway for this year's Great Aycliffe Show, to be held on the August Bank Holiday weekend, 23 and 24 August 2014.
The Show is a popular and free attraction for the whole family.
The Show organiser, Great Aycliffe Town Council, aims to encourage community involvement in the Show and is looking for clubs, groups and societies in the area who would like to put on a performance on the grass in the arena.
A wide range of entertainment is planned and all types of entertainers will be considered – anything from marching jazz bands to gymnastic teams, acrobats and cheerleaders.
If you are interested in performing, please contact the Show Co-ordinator, Mrs Marie Robinson, at Great Aycliffe Town Council, who will also be pleased to offer advice and assistance if you are not sure if your entertainment would be suitable.
Contact 01325 300700 or e-mail [email protected]   For further information about the Show, visit www.great-aycliffe.gov.uk