Students and staff at Greenfield Community College are celebrating another strong set of GCSE results.
Students at the college have been well rewarded for their commitment and hard work with some spectacular individual success stories.
The school is particularly pleased with their English results where 75% of students achieved C+ and 18% A* or A grade.
With the focus at Greenfield on progress for all, many students were able to achieve beyond expectation.
In English, teachers at the school were delighted that 43% of the cohort made more than their expected progress and close to 60% of the students at the Aycliffe Campus reached this significant mile stone.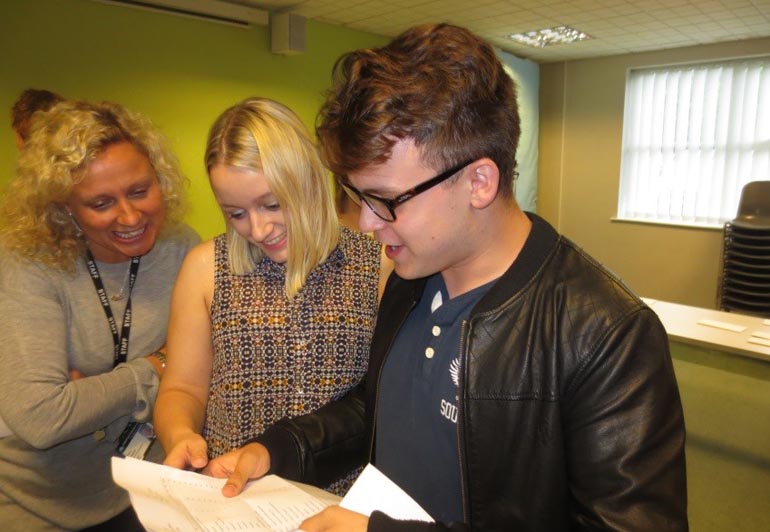 In mathematics, the school recognised the potential and hard work of a number of high attaining students and entered them for Further Maths GCSE. This qualification will support this cohort of students to study and achieve at maths at 'A' level and beyond. 100% of this cohort gained A*/A grades.
Continued success in the Ebac subjects reflects the school's high expectations and ambition for all students. Modern foreign languages results were particularly strong with French achieving 97% A* – C and German 96% A* – C.
Ten students from the school achieved 8 or more A*/A grades and a staggering 315 A*/A grades were achieved across the cohort.
Students performed exceptionally well within the schools specialism subjects with drama, art, photography, science & dance all producing fantastic results.
Executive Headteacher David Priestley said: "The 2016 results show that the school and teachers have enabled young people to achieve their true potential and supported them to move on to their chosen career paths.
"We are delighted with their achievements and wish them every success in the future."