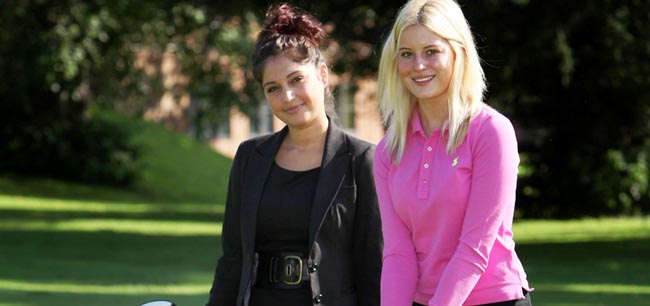 A leading school has singled out a Newton Aycliffe student for praise following the release of today's A-level results.
Polam Hall School's commitment to "Excellence for All' is illustrated by today's A-level results with 100 percent pass rate.
The school is celebrating another set of first-rate A-level results with 70 percent of all papers achieving A* – B grades and 36.7 percent gaining A* – A.
These exceptional results mean that Polam Hall pupils are able to take up their university offers which include York St John, Aberdeen, Lancaster and Southampton to study courses including Chemistry, International Business Management, History and Politics.
Among the Sixth Form pupils at Polam Hall, who, this morning, are expectantly waiting for their individual grades are Charlotte Hindmoor and Yasmin Munshi.
Woodham Village resident Yasmin (pictured left), who hopes to read History, Politics and Philosophy at university, has had to battle family heartache while studying for her A-levels – her father has terminal cancer.
The 18-year-old said: "I have worked as hard as I can and hope that I have achieved exam results that will make my dad proud.
"Polam Hall, which has been very supportive during my father's illness, also has helped give me the ability, drive and determination to pursue a career in either law, journalism or teaching."
John Moreland, Polam Hall Headmaster, said: "Students and staff alike can be very proud of what has been achieved in the 2012 A-level results.
"Polam Hall is a non-selective school, catering for both boys and girls, and today we are celebrating the success of our A-level students.
"They all deserve congratulations for the effort they have put into their exams and we wish them all well as they embark on the next stage of their lives."
● Yasmin Munshi is pictured (left) with classmate Charlotte Hindmoor.