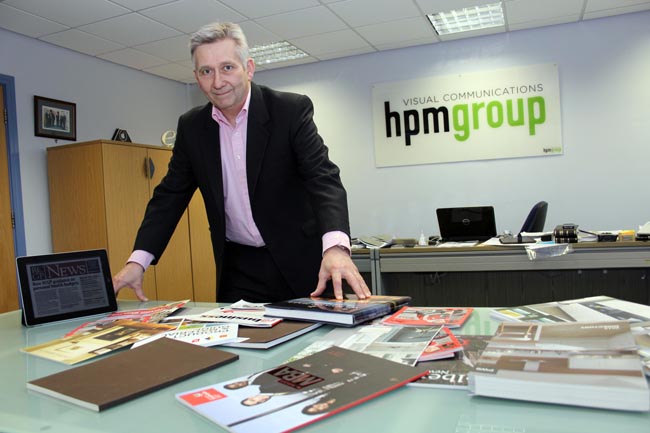 By Martin Walker
It has been confirmed that Newton Aycliffe printers HPM and Addo has gone into administration.
But bosses claim a rescue deal to secure 30 posts was struck on Friday, with only 12 jobs being lost out of 42.
However, mystery still surrounds the deal involving HPM Group's former managing director Richard Mortimer (pictured above) and Addo Printing boss Keiran Bayley, after the two firms told Aycliffe Today earlier in the year they had merged, with a combined workforce of 50.
Mr Mortimer officially resigned as a director on 30th September, and HPM and Addo's new managing director, Mr Bayley, told Aycliffe Today last week that Mr Mortimer had "retired", while two middle managers were made redundant.
Then, as the administrators were called in on Friday, 12 more staff were laid off.
All 14 employees who lost their jobs were from the HPM Group side of the company.
Bosses now claim the merger between the two companies didn't go through, meaning HPM Group simply changed its name to HPM and Addo.
Addo Printing, originally based in Darlington before they moved to HPM's premises in April, say the "rescue package" has saved 30 jobs.
HPM Group was famous for printing football programmes and in 2013 celebrated a new contract with Premier League giants Liverpool.
But they lost an arrangement to print Sunderland's programme half-way through the 2013-14 season before their 30-year association with Middlesbrough came to an end in the summer.
Mr Mortimer again declined to comment today.