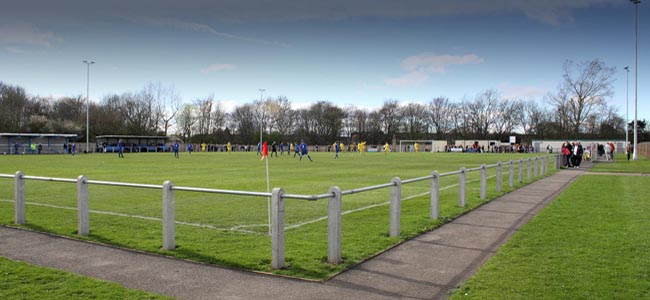 Newton Aycliffe's game with Durham today was embarrassingly called off just 45 minutes before kick-off by dithering Northern League officials.
The Moore Lane Park playing surface was originally deemed playable by a local referee of the same standard at an 11.30am pitch inspection.
But match official Tony Peart, from Northallerton, rolled up at around 2pm before eventually postponing the fixture at 2.15pm, due to an eight-yard stretch of one of the touchlines causing concern.
It disappointed Aycliffe players and management, who wanted to play the game, but the decision seemed to be welcomed by Aycliffe's visitors.
A number of fans had already turned up for the game, only to leave disappointed.
One of them told Aycliffe Today: "It's a terrible decision. Our players wanted to play the game, the actual playing surface was fine.
"But I've heard the match officials still get paid, plus their expenses, if they turn up just to call the game off, which does suggest he made the short trip up from Northallerton just to pick up his beer tokens for tonight."
Aycliffe defended the match official. A spokesman told AT: "It's always a difficult decision for a referee to make, he has the safety of the players to think about and also the safety of supporters.
"It is frustrating that the decision didn't come until 2.15pm, but I'm sure all football supporters understand that's the nature of the beast, and sometimes the weather just gets the better of us."
Aycliffe are due to welcome Celtic Nation to Moore Lane Park on Wednesday night, followed by their big derby at home to Darlington next Saturday (3pm kick-off).