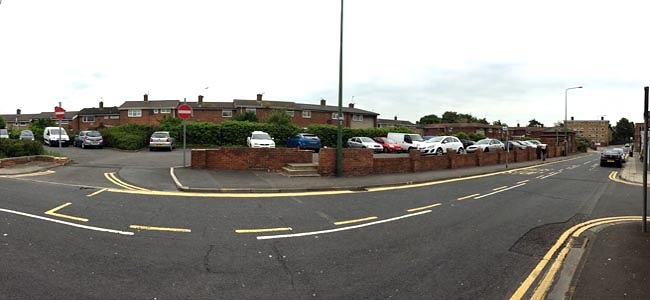 By Martin Walker
A possible resolution to Newton Aycliffe's town centre market fiasco could be found as an offer of a temporary venue has now been made to traders.
Durham County Council has offered the car park along Greenwell Road, opposite Star Cabs and Mike's Fish Bar, as a possible short-term alternative after being approached by the market licence-holders, Great Aycliffe Town Council.
At a special meeting held a fortnight ago, Aycliffe councillors originally voted to pursue a proposal to relocate the market to the derelict land next to the Cubby community cafe.
It came after town centre owners, Freshwater, suddenly ended Aycliffe Council's agreement to host the weekly markets, and the last one went ahead last Tuesday (27th May).
However, although not an ideal location, market traders are now considering the Greenwell Road car park as a temporary alternative.
They will also have to pay rent, as well as usual rates and licence fees, when they'd previously enjoyed rent-free markets in the town centre.
It is unlikely the traders will accept the Greenwell Road car park as an acceptable solution, and more likely they will decline the offer.
Councillor Eddy Adam told Aycliffe Today: "Aycliffe Town and Durham County councils have pulled out all the stops to try to accommodate the market, but it hasn't been easy.
"The site opposite the Cubby wasn't acceptable as there are so many obstacles to get over, the traders said they couldn't wait that long.
"They needed a more immediate solution and, at the moment, the car park along Greenwell Road is the only immediate stop-gap while a more long-term alternative is found.
"We're trying everything we can to find a resolution."
Aycliffe Town Council said it was unable to comment.
DURHAM COUNTY COUNCIL CONFIRMS GREENWELL ROAD TALKS