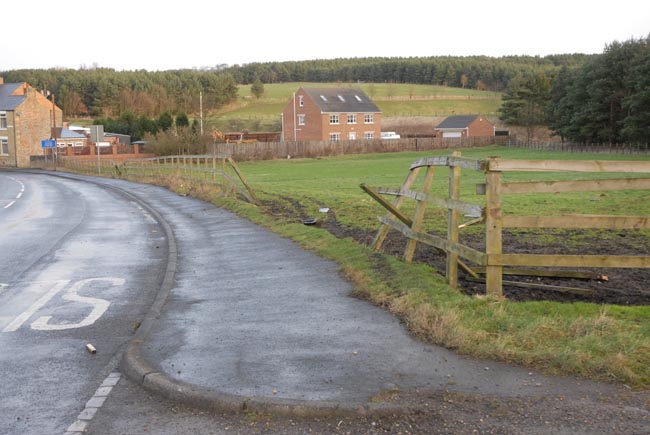 Police are appealing for witnesses after a 25-year-old Newton Aycliffe man died when his car left the road and crashed in Bishop Auckland at the weekend.
It happened just before 8.50pm on Saturday (10th January) at Close House in Bishop Auckland. One vehicle was involved, a blue Audi A4 driven by Shane Michael Smith, of Stainforth Close, Aycliffe.
The car had been travelling north on Eldon Bank and as it went over the Eldon crossroads and onto Close House it crossed to the offside of the carriageway and collided with a fence before coming to rest in a field.
Mr Smith suffered serious head injuries and was confirmed dead at the scene. The road was closed to traffic for around three hours while collision unit investigators carried out an examionation of the scene.
Anyone who saw the vehicle on the road at any point before the collision is asked to contact the Cleveland and Durham specialist operations unit on 101.