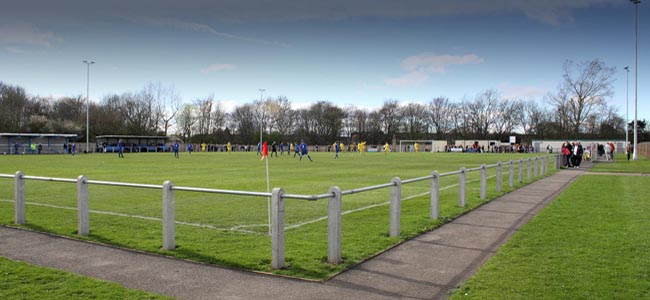 Newton Aycliffe FC were once again defeated at Moore Lane Park at the weekend.
However, it wasn't by scheduled visitors Celtic Nation, but by Mother Nature again!
The forecast wet weather duly arrived on Friday afternoon, falling on an already wet surface and left the pitch completely unplayable by Saturday morning.
And so still Aycliffe haven't hosted a game at their Moore Lane Park home in 2014.
However, whisper it quietly, but there looks to be a good chance that run will end on Wednesday night!
We witnessed some much-needed sunshine on Sunday, and with a much better forecast than we have seen recently in the lead up to the game, Club officials are confident the game will go ahead.
The visitors, Penrith, were the first opposition Aycliffe faced this season, back in August.
On that occasion Aycliffe ran out 4-2 victors in a very entertaining game. With both teams looking for comfortable mid table finishes, it is expected that the game this week will be another open one, with players on both sides keen to just get out on the grass again for a game!
With the upturn in weather, it will hopefully give Aycliffe the chance to start to address the backlog of fixtures that they are starting to face.
After Penrith on Wednesday, Aycliffe will make a fourth attempt to get to Crook on Saturday 22nd for that postponed game, before welcoming Durham City to Moore Lane Park on Wednesday week (26th).
The game against Penrith this Wednesday kicks off at 7.45pm. Admission prices are £6 adults, £4concessions and u12s FREE.