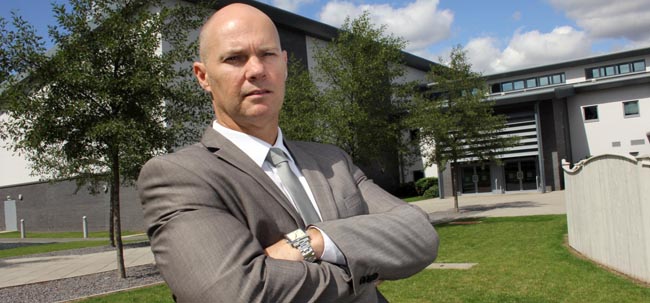 By Martin Walker
The region's biggest showcase for engineering and manufacturing is now fully booked with more than 140 businesses set to take part in the Newton Aycliffe event.
Durham Oktoberfest gets underway at The Xcel Centre on Aycliffe Business Park next Thursday (23rd October), with exhibits from 118 registered companies including Aycliffe Today and its publishers Mantis Media, and 26 firms which have committed to the Meet the Buyer and Funder event.
Among those exhibiting this year are Hiatco, Bignall Group, Ferschl Group, Dyer Engineering, Eastern Seals, Altec Engineering, Inspection and Engineering Services, Johnson Partners, Microbac Ltd. and Emirates.
The Meet the Buyer element of Durham Oktoberfest will feature the likes of Nifco, Ebac, Seaward Electronic, Faurecia and Parker Hannifin.
A new element – Meet the Funders – has been added to the agenda this year to enable companies to speak to funding providers and representatives from programmes including North East Finance, North Star, Rivers Capital, Anglo Scottish Finance and Investment for Growth to see what financial support is available to help them grow.
Darren Race (pictured), project leader for Durham Oktoberfest and chairman of South Durham Engineering and Manufacturing Forum, said: "The line up of companies attending this year's event is probably the strongest we've ever had and that demonstrates the importance of Durham Oktoberfest for businesses looking to meet potential customers, suppliers and buyers.
"What's also equally important to the success of the event is the people who come through the doors as a visitor.
"The event is free to attend so if you're interested in finding out more about the engineering and manufacturing sectors we'd love to see you there.
"The North-East is home to some of the country's most successful businesses and our event is the ideal platform to showcase our strengths and capabilities.
"And as it's the only event of its kind in the region, it also gives smaller businesses the opportunity to put themselves on the radars of those bigger companies – their potential customers – and gain from them an invaluable insight into what it takes to elevate their business to the next level."
Durham Oktoberfest is being delivered by the North, East and South Durham Engineering Forums in partnership with NEPIC, the Advanced Manufacturing Forum, NOF Energy, the Manufacturing Advisory Service (MAS) and BE-Group.
Trevor Forsyth, managing director of Newton Aycliffe-based Inspection and Engineering Services, said: "Durham Oktoberfest is perfect for us as it gives us the chance to meet companies within the manufacturing and engineering sectors and put our business on their radar.
"Often companies within these industries have used the same suppliers for a number of years so it's difficult to get in front of them, but through this event we can.
"It is a great way for us to promote ourselves and because of the positive response we got during and following last year's event, this year we'll be taking three stands."
Durham Oktoberfest is free for guests and starts at 9am on Thursday (23rd October) at the Xcel, DL5 6AP.