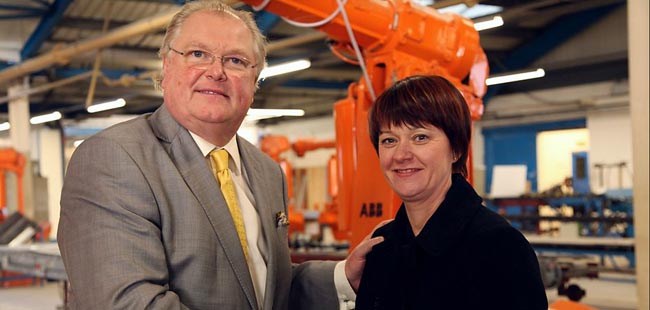 A Newton Aycliffe manufacturing firm is set to appear on a new primetime TV programme tonight!
Aycliffe Business Park-based Ebac featured on BBC2's Digby Jones: The New Troubleshooter on Thursday (8pm).
The former Trade Minister and CBI Director General, Lord Digby Jones, has spent months working behind the scenes with Ebac's team establishing a new facility to manufacture Norfrost freezers, bought by Ebac last year.
Lord Jones drove management at Ebac to re-examine everything they have learned over 40 years of manufacturing as they worked to re-launch the Norfrost brand, taking on the likes of Indesit, Zanussi and Hotpoint, in a market which saw the collapse of Norfrost's previous owners.
Digby Jones: The New Troubleshooter, sees Lord Jones working with businesses to drive forward major projects.
Viewers saw how Lord Jones has been working alongside management, led by Managing Director Pamela Petty, in the build-up to the first new Norfrost freezers being produced next month.
The programme aired earlier tonight (8pm, Thursday 24th April 24, on BBC 2).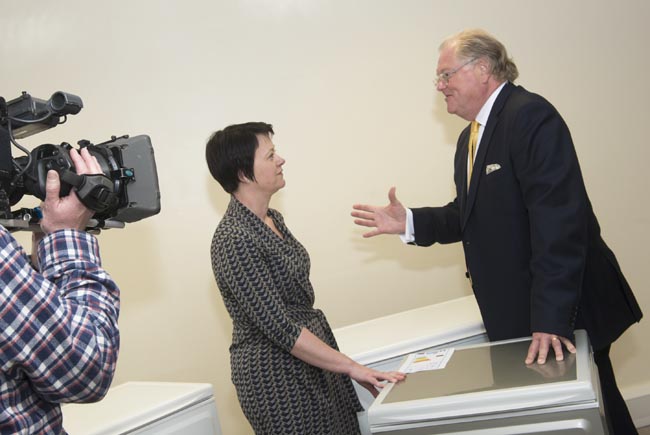 "The launch of Norfrost freezers marks a major investment for us, so to be under the spotlight from Lord Digby Jones and the TV cameras at the same time has added a real element of external scrutiny to the process," said Petty.
"Working with Lord Jones has been more than just filming a TV series. It has been a great opportunity to use and learn from his experience and to take on board his views and criticisms, as well as taking pride in what he feels we do well."