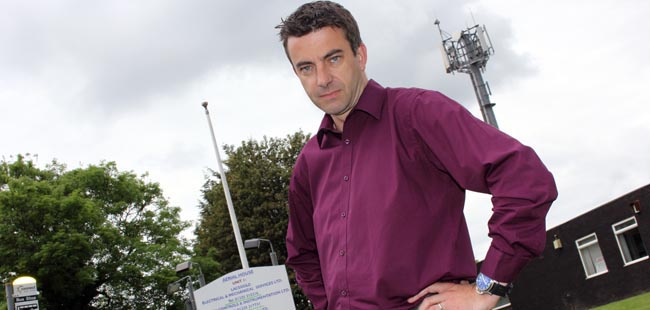 By Martin Walker
A Newton Aycliffe firm's attempts to celebrate the World Cup have been spoiled after a drunken thief stole their England flag.
Upex Electrical Distributors (UED), based at Aerial House next the Great Aycliffe Council offices, had a huge St George's flag flying high above their offices along School Aycliffe Lane.
But last week, a man was captured on the company's CCTV cameras in the early hours of the morning stumbling to the offices from the Sports Complex area before lowering the England flag and making off with it.
Now, as England prepare for their World Cup kick-off today, patriotic UED staff hope anyone who knows anything will get in touch with them so they can return the flag to its pole for the duration of the month-long tournament.
UED boss Gary Monk told Aycliffe Today: "We've watched the CCTV footage back and we can see the man clearly walking across the grass from the Complex area and casually untying the flag before making off with it.
"All we'd say is if the fag is returned then no further action will be taken, so if anyone knows anything we'd appreciate it if they got in touch."
• If anyone knows anything about the flag, call UED during office hours on 01325 315315.