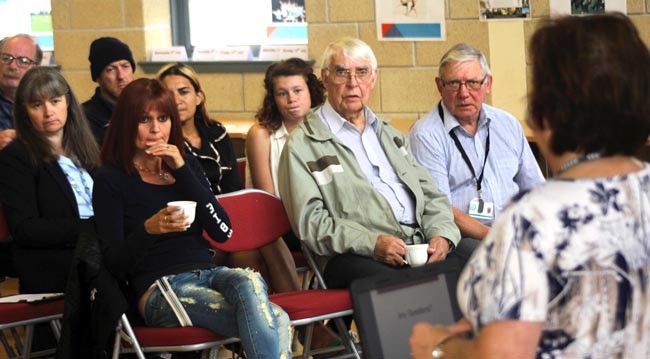 By Zoe Skerrett
Next weekend marks the last Great Aycliffe Show since they began in 1985.
As a result of the decrease in attendance over the past few years, perhaps because of the repetition of activities or the bad weather, Great Aycliffe Town Council (GATC) has been searching for new ways to make an event more appealing and interesting to the residents.
With the attempt to bring a whole new and fresh idea to Newton Aycliffe that gives the community a great chance to get involved, they have come up with The Great Aycliffe Festival for 2015.
It will give local organisations a prime opportunity to showcase what they do to the people of Newton Aycliffe.
Brian Hall, Councillor for Great Aycliffe and Chair of the Recreation Committee, told Aycliffe Today: "It's a sad occasion that this show will be the last but the festival is a nice approach and I'm all for it.
"We still have next week's event, of course, and we hope that's a big success.
"But the new festival is a great chance for the community to get involved.
"Hopefully it'll go well – if it doesn't, it's my head that's on the chopping block!"
Go to our Video Vault to see our interview with Brian
Provisionally, the dates are set for 3rd-12th July; a 10 day festival which includes two weekends.
The festival will be a series of events and activities that could raise your organisational profile, encourage new memberships or just to play your part in community spirit.
With aims to involve as many local groups, organisations and businesses as possible, the festival will not be fully organised by the council, but by groups or businesses themselves although help from the council is there along with applications for supplementary funding.
The council will provide editorial coverage throughout the year, both in the local media and also on Facebook and Twitter, in the lead up to the festival.
Brian has been a councillor for GATC 28 years, having served as Mayor, and was surprised to see over 60 people turn up to two open evenings to discuss their involvement this week.
It is hoped there will be a mixture of indoor and outdoor activities that don't rely on good weather as much.
Seeing as the show is usually held over August Bank Holiday, a time when many people are away, the decision for the festival to be during school time encourages the schools to get involved with events and activities over the 10 day period.
If you have an idea, event or activity that you feel would fit in with the festival, then applications are being taken until 31st December. Contact GATC on 01325 300700 or go to www.great-aycliffe.gov.uk