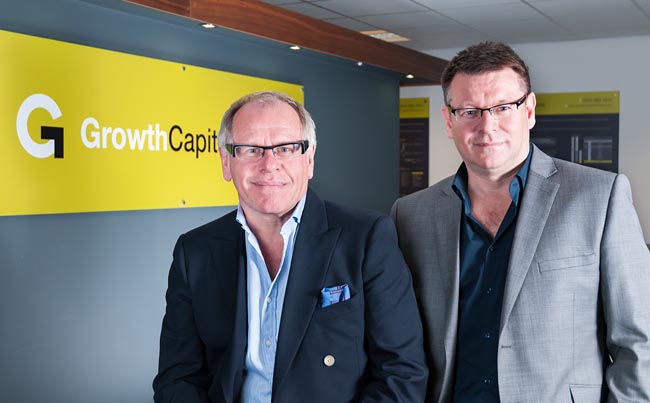 An ambitious financial services and technology business, which reached its £150,000 crowdfunding target in just 10 minutes, has gone on to raise an additional £85,000, which it will put towards accelerating its growth plan.
Growth Capital Ventures, a FinTech firm which develops and operates online funding and investment marketplaces, received 54 investments ranging from £100 to £25,000, using its own equity crowdfunding and co-investment platform, GrowthFunders.
The co-investment nature of GrowthFunders allows a new generation of online angels to invest in businesses alongside experienced angel networks and Institutional Investors, such as venture capitalists.
Growth Capital Ventures' existing network of online investors had been anticipating the listing and backed the company as soon as the pitch went live, ensuring they were fully-funded within minutes. Due to the level of support, the firm decided to keep the listing open, going into overfunding and allowing others to get involved.
Craig Peterson, Chief Operating Officer of Growth Capital Ventures (above, right) said: "We were absolutely delighted with the response we received when we went live and there is no doubt that the success of the opening minutes triggered a ripple effect which encouraged others to get involved. We have released 15.7% equity in the business and the extra capital raised in this seed round allows us to accelerate our growth plan over the coming months.
"Every investment, from those who put in £100 to a syndicated investment of £75,000, is hugely appreciated. It will help support business growth and job creation across the UK."
Growth Capital Ventures aims to use the investment to deepen the technology on the platform and introduce peer to peer lending functionality. In the longer term, they will unveil further online investment and funding marketplaces which offer highly-innovative alternative finance solutions.
The co-founders are approved persons with the Financial Conduct Authority and have a wealth of experience raising growth finance for businesses and projects.