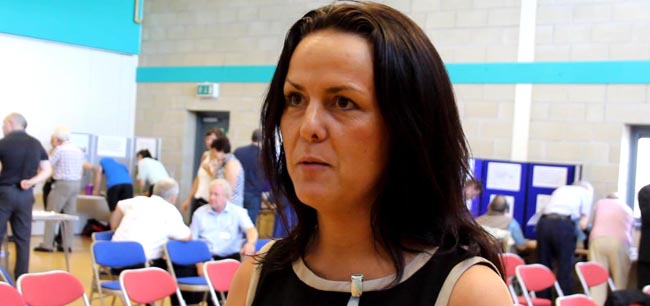 By Martin Walker
Great Aycliffe Town Council has revealed how residents on the town can have a real say on shaping the future of Newton Aycliffe.
The council hosted its first Neighbourhood Plan meeting at the Youth Centre on Thursday, when dozens of people turned out to have their say.
The first consultation phase with the public will run until December and it's hoped the plan will be completed by May 2016.
It's hoped issues and needs raised by the public will then be turned into real planning policies.
Angela Corner has been appointed Neighbourhood Plan Officer for Great Aycliffe Town Council, having previously worked as Project Manager for Stockton Citizen's Advice Bureau for the last 12 years.
In our Video Feature, Angela told Aycliffe Today: "We really need the community to get involved. We need to know what is important to the people of Great Aycliffe.
"It's a really key time. If people don't have a say from now until December, it won't be dealt with.
"The document isn't council-led, it's for the community to decide what goes in it.
"The plan will have a vision for the next 20 years, so what will our children's futures look like? What do we want Aycliffe to look like in the next 20 years?
"We can turn ideas into planning policies and help shape the future of Great Aycliffe."
If people can't come to planning events, the council is carrying out a town-wide survey around August time, and there'll be other events such as the Fun in the Parks and the Great Aycliffe Show, when residents will get other opportunities to have a say.
"Once we know what the priorities are, we'll then be setting up working groups who will look at those priorities and try to turn them into planning policies," added Angela.
"We hope to have the plan ready by May 2016."
Click here to see our Video.
Click here to go to the Aycliffe Neighbourhood Plan Facebook page.