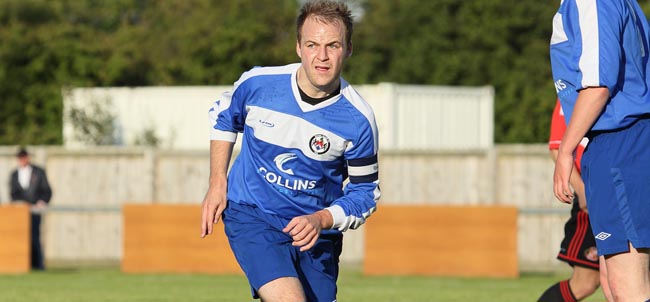 By Martin Walker
Newton Aycliffe go to Barrow-in-Furness tonight, still looking for their first-ever FA Cup victory.
But skipper Sean Tarling is confident the Newtonians can make amends for Saturday's draw by going through to the next round.
Allan Oliver's side were sluggish on Saturday and drew 1-1 with Cumbrian side Holker Old Boys in the extra preliminary round of the FA Cup with Budweiser at Moore Lane Park.
They head over to the West coast this afternoon – setting off with six diehard fans at 3.30pm today – to hopefully finish the job.
Tarling told Aycliffe Today: "We've got to be positive, we're still in the competition, we've got to go there tonight, let's see what happens.
"But I'm confident, I think we're goods enough to see them off, they only had one chance all game on Saturday.
"The pressure is on us a bit going to their place, but hopefully it'll work out for us."
Tarling admitted Aycliffe weren't at their best at the weekend, adding: "We went 1-0 up and we just sat back and didn't get the result.
"I think we played some better football in the second half, how they've cleared that chance off the line at the end I really don't know.
"But it's an away trip to Barrow, we're still in it and fingers crossed we can finish the job.
Click here to see Tarling's Video Interview with Aycliffe Today.
As usual, we're following Aycliffe all the way – and we'll bring you news of Aycliffe's replay ASAP this evening.