By Adam Steel
One of Aycliffe Business Park's most iconic buildings with outstanding facilities to match its charitable owner's incredible backstory is toasting its 10th anniversary.
Hidden behind preservation order-protected trees on Heighington Lane, The Work Place, a purpose-built business and conference centre, is one of the business park's hidden gems.
A first-class venue, it sees up to 15,000 people pass through its sliding doors each year for meetings, training courses, conferences, interviews and office accommodation.
For conferencing, the modern two-floor venue boasts a lecture theatre which can accommodate up to 150 delegates and nine meeting pods of various sizes, along with social and break-out areas and free high speed WiFi throughout.
"We are immensely proud of the facilities we have to offer and the training courses we provide for clients and receive fabulous feedback from everyone who visits," says the centre's business manager Angela Wilkinson, pictured above (left) with centre administrator Julie Turnbull and receptionist Tracy Henderson (right).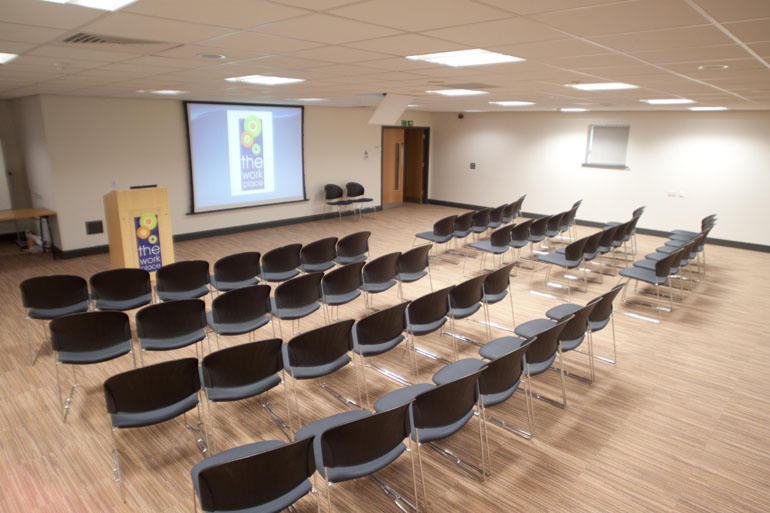 The centre also offers quality managed office accommodation and this summer sees the arrival of two new tenants, Baltic Recruitment and a team from the Pioneering Care Centre.
They join existing tenants, Durham County Council and Durham Schools Centred Initial Teacher Training Team.
"We are thrilled to welcome Baltic Recruitment and The Pioneering Care Centre, both local business to The Work Place," adds Angela.
The Work Place is the brainchild of Miss Jane Ritchie, who spent her own working life as a careers adviser and was awarded an MBE for her services to Durham County Council's Education Business Partnership, which she managed.
Wensleydale-based Miss Ritchie was unexpectedly informed she had been left an eye-watering £9m by her cousin Margery Freeman after she had passed away at the age of 100.
Cousin Margery's own inheritance money had been invested shrewdly for her in stocks and shares when family members died, and she amassed a fortune.
She refused to spend the money, however, and instead chose to live alone like a pauper following the death of her ship's captain husband.
Astounded to be left a fortune, Miss Ritchie had something in common with her cousin in that she refused to spend the money on herself, only shelling out £150 for a gold wedding hat and a rhubarb forcer.
"I have simple tastes and I'm far too busy to go on long holidays, especially things like cruises," she explains.
"I've got a dog, two hens and two cats. I like cider but I don't drink, and I don't wear a lot of makeup so I don't buy that either."
Unlike her cousin, however, philanthropist Miss Ritchie decided to invest the vast sum in people.
She set up two charities including the Vocational Learning Trust which aims to support learning for young people. The Work Place is a subsidiary of the charity and as such donates back profits to be re-invested in the charity.
The Work Place initially provided learning activities for young people linking the world of work to education.
Today, the centre still meets the charity's aims of investing in the future of County Durham learners and students by hosting County Durham and Darlington Fire Service's safety carousels for Year 6 pupils, and Durham Constabulary's Wise Drive casualty reduction event for Year 11 students.
All of which gives Miss Ritchie – who turns 70 next year – a great deal of satisfaction to go along with her enduring pride in its immaculate facilities and the courses it currently offers.
"I'm very proud that the Work Place has been going for 10 years – it's a brilliant building and the plan is to keep on going," she said.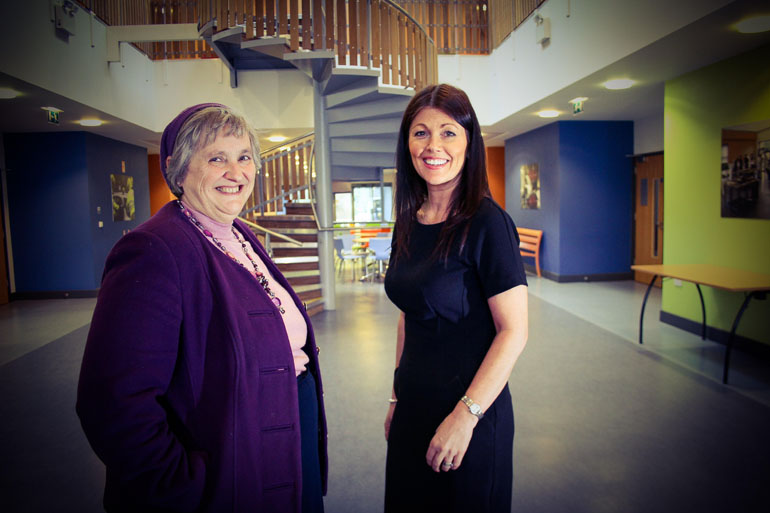 "Angela and Sue White (strategic director) have done a marvellous job with it, enabling so many people to make the most of it for a number of different uses.
"And our two caretakers (recently retired) Tommy Hamilton and Dave Parkinson deserve credit for keeping it looking as fresh as the day it opened.
"I've tried to invest in people and help where I can, and it's been good to be able to help cheer people up along the way."
Miss Ritchie has also published a fascinating biography about her family and legacy, which is available in reception.
The Work Place provides first class facilities to host a range of events and meetings for local, regional and national clients.
In an ideal location just off the A1 and with up to 120 on site free parking spaces The Work Place provides an ideal venue option. Priced very competitively, rooms start at just £40 (plus VAT) for a half day.
The centre is also registered with Qualsafe and Highfield to deliver quality training courses.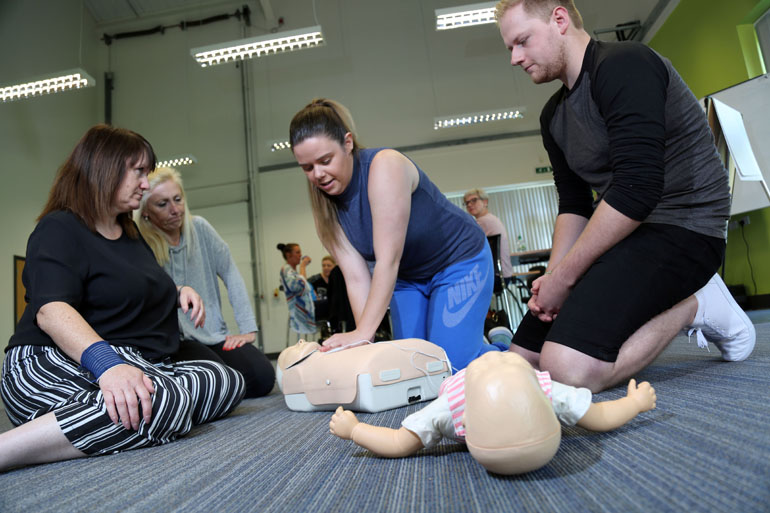 Courses running throughout the year include Emergency First Aid, First Aid at Work, Fire Warden Training, Food Safety Training, Paediatric First Aid, Mental Health (Youth) First Aid and more.
"It's a fantastic, smart, modern building and, with our small but dedicated team providing excellent customer service, we really do think the Work Place is the ideal place to be," adds Angela.
"We would like to work with more local companies from the Business Park as we have so much to offer."
As part of their 10th anniversary celebration, The Work Place is offering a 10% discount offer on room hire available throughout August 2018.
And the venue is also hosting a 10th Anniversary Celebration afternoon from 2pm-4pm on Friday, September 14, for clients and all local business. Please email [email protected] if you would like more information/invitation.
For more information about The Work Place, call 01325 375900, email [email protected], go to www.twpa.org.uk or visit them on Heighington Lane, DL5 6AH.