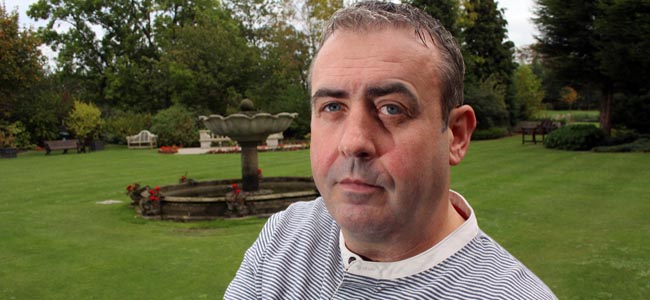 By Ryan Burton
Newton Aycliffe FC manager Peter Dixon has called on his side to continue with their recent run of results and climb up the league.
His side face a tricky week, starting with an away game to Bedlington Terriers followed by back-to-back games against highflying Marske United in the league and cup.
Newton Aycliffe are in good form, having defeated Ashington 3-0 earlier in the week, their third win in four games.
Dixon was pleased with his side's performance in mid-week. He said: "I was delighted because Ashington on paper are a top side.
"Even though we won 3-0, it was still a difficult game. I was delighted to get the three points.
"The three points that we lost previously, we were able to make up on Tuesday night, which was welcomed."
Aycliffe found themselves on the wrong end of a 3-1 defeat at title chasers Shildon last weekend.
Despite starting strongly and taking an early lead, the team conceded three goals in the last 20 minutes and finished the game with nine men.
The game still sits sore with Dixon.
He said: "Andrew Green, he's a no holds barred defender, but his honesty is impeccable.
"He caught their striker with his elbow. It was careless more than it was malicious.
"There was no intention there."
Dixon was left unhappy with the way Shildon officials interpreted the match.
"The people at Shildon made a big deal (the red cards) about it afterwards in the match reports.
"Shildon had more players who had yellow cards than we did.
"I can't help but think it was personal against me. I've made a habit of knocking them out of the cup. I still think they haven't forgiven me for that."
Despite the defeat, Dixon remains upbeat and has highlighted previous results as a cause for optimism.
This includes a 3-0 victory away at West Auckland FC, a team Dixon twice took the FA Vase final at Wembley.
"We've had a torrid time with injuries. I've never known injuries at a club like this before.
"It's no coincidence that we've got some big players back fit and this has reflected in some of the results that we've got."
Dixon has warned his side against complacency.
"We're not getting carried away, we need at least another four wins to start believing we'll definitely be in this division for sure next year."
Dixon hopes that the team will go one step closer to safety with a win at Bedlington Terriers on Saturday.
Like previous opponents Ashington, Bedlington find themselves in mid-table with seemingly not much to play for.
However, Dixon has been quick to quash any thoughts of it being an easy fixture.
"Bedlington will beat the top sides in the league. We have to be very much on top of our game.
"It hasn't been a happy hunting ground for me over the years."
However, Dixon is optimistic the team can get a result, adding: "It's we play somewhere near what we are capable of then we can get some points from there.
"If we perform like we have in the last four games then results will take care of themselves."
Newton Aycliffe then face back-to-back fixtures against Marske United, who sit third in the Northern Premier League First Division.
Mid-week sees the teams face off in the league cup at Moore Lane Park before the team travels to face Marske in the league.
Dixon is looking forward to both fixtures but is happy to admit that he is prioritising the league fixture.
"My mission statement when I came to Aycliffe was to keep them in the division," he said.
"The league cup provides a welcome distraction. We will be underdogs but the pressure will be off.
"I normally love cup games but my number one priority is to keep Newton Aycliffe in this division."
NAFC FIXTURES
Sat 17th Jan: Bedlington Terriers (A) 3pm
Tues 20th Jan: Marske Utd (H) League Cup R3, 7.30pm
Sat 24th Jan: Marske Utd (A) 3pm
Sat 31st Jan: Sunderland RCA (H) 3pm
Sat 7th Feb: Penrith (A) 3pm
Sat 14th Feb: Celtic Nation (H) 3pm