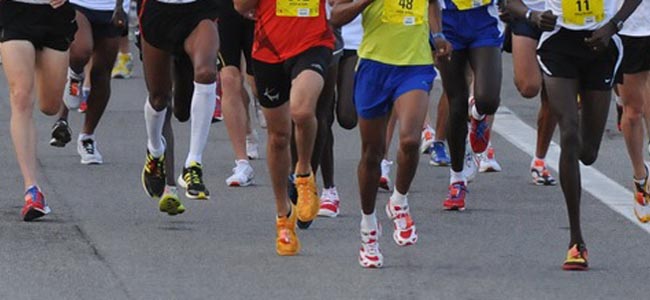 By Martin Walker
Newton Aycliffe's annual running events are due to take place this weekend.
Organised by Aycliffe Running Club and held in June each year, the Race is now in its 16th year.
This fast and flat 2.5 lap course on the outskirts of Newton Aycliffe has attracted hundreds of runners each year.
It is measured accurately, with each kilometre marked, and attracts both committed runners and amateurs alike.
The accompanying Fun Run is equal in popularity and provides a great stepping stone towards the 10K in future years.
Many competitors take the opportunity to raise much-needed funds for their chosen charity.
Presentations will be made by the Mayor of Great Aycliffe Town Council and 3M at approximately 12noon at Greenfield Community School.
Some important information about the event:
● MAPS: Map 10K  Map Fun Run
● The Fun Run (3k) starts at 9.15am and the 10k starts at 10am.
● Free car parking is available at Greenfield Community School.
● Changing facilities and toilets are available within Greenfield Community School.
● If your race number has been posted to you there is no need to register on race day.
● The warm up area for the 10k is adjacent to the finish area. There are ample playing fields around but please watch out for the first fun runners starting at 9.5 am.
● The race will start on Burnhill Way at 10am. Please do not warm up on Burnhill Way.
● Please note that the 10K course consists of two-and-a-half laps.
● Water stations are placed approximately 4.5k & 8.5k.
Please keep to the left at all times, and in the event of an emergency involving fire engines or an ambulance, you must give way!