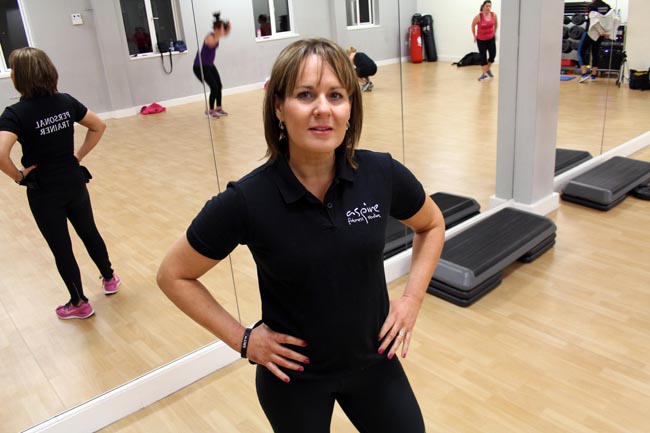 Sharon Whitehead, director of Aspire Fitness Studios, believes she has found a gap in the market with her business…
In 2010, Sharon Whitehead stood in a derelict roomwith a clear vision. Her aim was to provide all-purpose fitness studios with a wide range of quality fitness classes offering members the flexibility to pay how they want and to make it appealing to all age groups and fitness levels.
Today, she sits in the same room with her vision made into a reality.
"I'm so happy with how my dream has turned out. andI want to make Aspire the best it can be. I love what I do andcan not imagine not being here," she says.
Aspire Fitness Studios provides a chance for both workers on the business park and residents in Aycliffe and surrounding areas to choose a wide range of exercise classes as their way to keep fit and healthy.
Sharon has created a timetable with almost 50 classes a week at different times of the day. Some classes start as early as 6.30am for those that want to fit in exercise before work along with mid-morning, lunchtime slots and classes late into the evening.
Sharon has particularly taken into consideration the time constraints of those employees at the park.
She says: "We get people who can only get out for a quick 30 minutes at lunch. They just want to be in and out, so we've got 30 minute classes as well as the usual ones that last 45 minutes to an hour."
The site boasts three studios, which allow for a walk-in system to be used and no bookings are required to take part in a class.
No contracts or joining fees are involved when joining. The studios operate on a pay as you go policy or standing order that works out as little as 93p a day.
"It just saves the hassle of admin fees and I don't like people paying for something they are not using," says Sharon.
Sharon has not always been a part of the fitness industry. She spent 15 years working in marketing and PR before being made redundant. She decided to take up a new career in fitness.
After completing her training and gaining the necessary qualifications, she became a fitness advisor for Bannatyne's in Darlington.
This was not enough for her, as she explains.
"When you're working in a gym, you're cleaning for the majority of your shift. Don't get me wrong, I loved it and the experience was great.
"I loved the personal training and group exercise aspect of it all, that's what made me decide this is what I want to do."
Aspire is a Les Mills affiliated club. Les Mills is the world's largest provider of choreographed exercise-to-music classes. BodyPump and BodyCombat are just two of the programmes that are used by Sharon.
She explains: "These programmes are massive, they spend millions on research. The research that goes into it is unbelievable.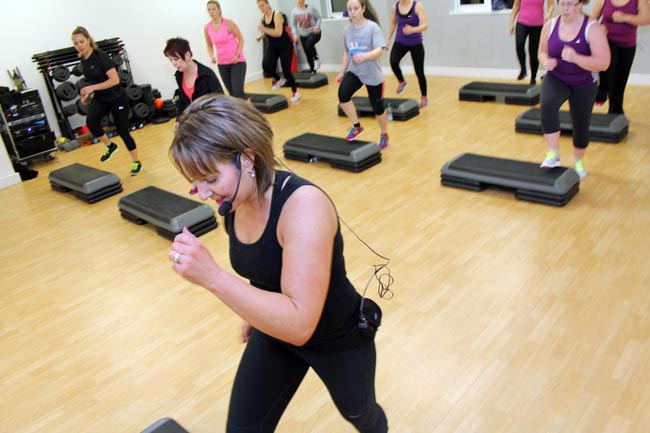 "It's awesome. There isn't any other programme that can touch it.
"I'm constantly keeping up with market trends. Our training is continuous. We are constantly changing routines to mix it up and keep everything fresh."
Sharon believes that she provides a unique experience with her members which keeps them coming back.
She says: "People come back for the instructor, how welcome they feeland how electric the atmosphere is when they are working out. "Our classes and instructors are highly motivational and I believegroup exercise classes will always deliver better results."
Sharon takes pride in the close relationship she and her team have with all of her members.
"Every member has got a dedicated fitness advisor assigned to them. It's because we care. People need that motivation."
As for Sharon's motivation, that is simple.
"I have not seen anybody who has walked through that door and not only changed their body but their mindset," she says.
"The day that I stop getting Goosebumps from that, that is the day that I hand my notice in."
For more details about Aspire Fitness Studios, go to www.aspirefitnessclasses.co.uk