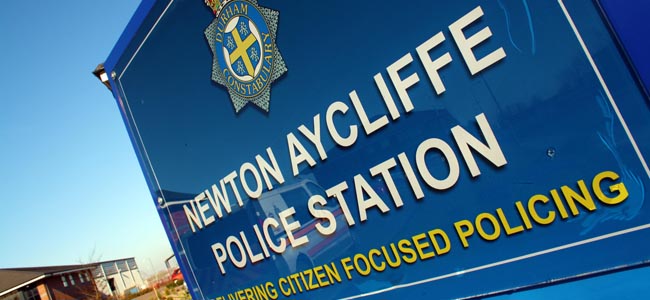 By Martin Walker
Durham Constabulary have reportedly gone back on their word to relocate a maintenance operation from Aykley Heads to Newton Aycliffe.
Now bemused Councillors are demanding a full meeting with new Police Commissioner Ron Hogg over the "outrageous" decision to dupe Newtonians for a second time.
Durham had planned to relocate its main garage and warehouse from its Durham HQ to Aycliffe – a move designed to, in effect, "sweeten" tax-payers after scrapping plans for a new town centre police station.
But Durham Police were reportedly "gazumped" on a piece of land which had been ear-marked for the new facility, which would have created new jobs in the town.
Now it seems Aycliffe will have to make do with a small police office within the Fire Brigade's building on Central Avenue, and the current police station based on Aycliffe Business Park.
Councillor Malcolm Iveson tonight told Aycliffe Today: "It's another slap in the face.
"To be honest I don't think anyone knows what's going on. Ron Hogg has confirmed that the deal has been scrapped, and that it's down to the previous regime, but as Police Commissioner I think it's within his powers to over-rule it.
"Nobody is happy about it, and we'll be demanding a full meeting with him as soon as possible."
Cllr Iveson said he hopes to meet with Commissioner Hogg in early January.
Durham Constabulary were unavailable for comment this evening. Aycliffe Today will contact the authority again on Friday.