Woodham's Sports Academy have had another highly successful launch to the year.
The interest and participation in our range of activities has been particularly high, following a newly introduced Year 7 Activities Fair.
The school has seen many new faces at all activities as well as dedicated older students.
All sports have seen a higher intake across all year groups, although boxing, dance and mountain biking have had the highest numbers.
To meet the increased demand, the boxing academy sessions held at Seconds Out boxing gym in Ferryhill are being run on a two-week rota, with Key Stage 3 sessions and Key Stage 4 sessions operating on alternate weeks.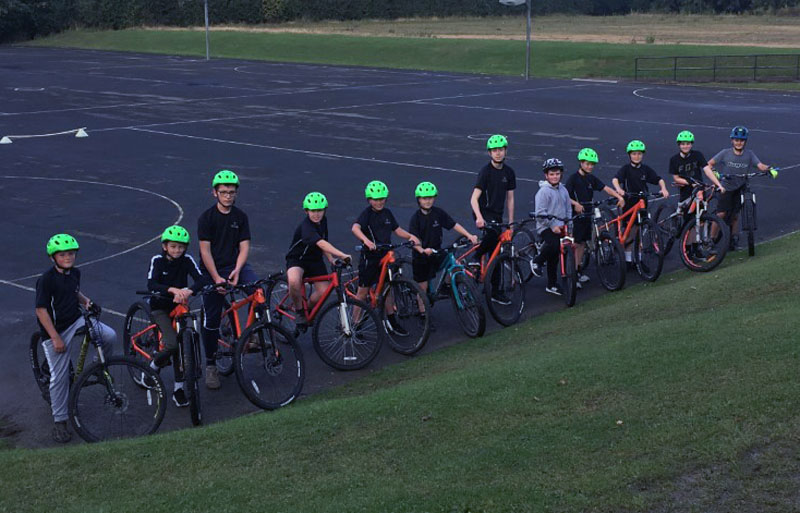 Mountain Biking sessions continue to take place at Hamsterley Forest on a Friday night for the more experienced riders and there are a number of younger students who have requested to take part in the skills development sessions which take place prior to students accessing off site courses.
Dance Academy is the largest it has ever been. This year, large numbers of younger students have joined our vast amounts of older students meaning over 80 students are now involved.
Participants are already working hard to prepare for big events such as the 'Great Big Dance Off' and Woodham's annual Dance Showcase. They are also preparing for Woodham's Christmas concert on Thursday December 19.
The Sports Academy are now looking forward to hosting our Sports Academy induction evening on Thursday October 24, when Woodham welcomes their year 7 students officially and each student receives their Sports Academy contract.
"After such a great uptake from all of the students, we are excited to improve, compete and perform in all of our sports and are pleased to work with so many exceptional coaches," said a school statement.
"These include Premier Player Football Academy, Joanne Banks Dancers, Seconds Out Boxing Gym and Sedgefield WaterPolo club."