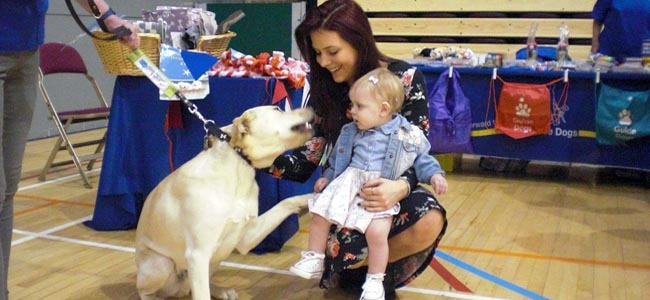 Local residents group ACORN and their junior section little Acorns had a successful third Easter Petting zoo this week.
The popular community group put on an amazing extravaganza each year to entertain children and adults alike.
See more of ACORN's pictures below
Supported by Big Lottery fund grant the ACORN phenomenon gets bigger and better each year staging events the public love.
Following on from the 2014 event which saw 450 people attend, the little Acorns were spurred on to make this Easter eggstra special by bringing in two petting zoos, magic shows from popular local entertainer Professor Nincompoop who also supplied balloon sculptures , and the amazing Harry Potty who transformed faces into animals and fairies.
ACORN's very own Sarah and Ellie Picken were kept very busy painting nails and it has to be said Kens were a lovely shade and very sparkly.
This event was also a great opportunity for other groups to showcase their various services as everyone was invited to come along and show what a great town Aycliffe is.
"Many thanks to Great Aycliffe Mayor Wendy Hillary for adding a touch of sparkle in opening the event," said Acorn chair Ken Robson.
We hope next year to be even bigger and better making the event a showcase for Newton Aycliffe any organisations who would like to help us achieve our aims should contact us on our facebook page or e mail ken on [email protected]