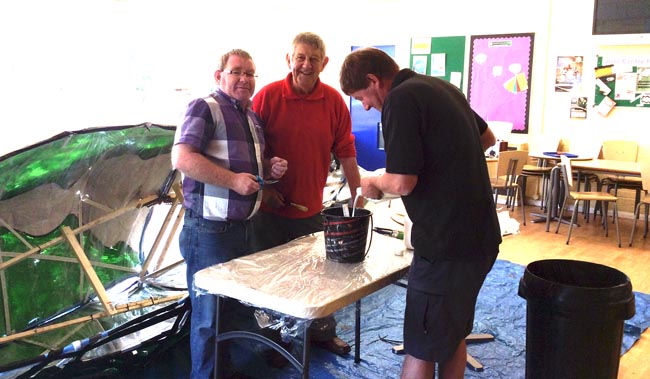 Final preparations are complete, the dancers are ready, the circus team are preparing their silks, and families across Newton Aycliffe have helped create some fantastic props – all ready for "Quercus Live!"
The Greenfield Arts team will take over a marquee and the Arena at this year's Great Aycliffe Show, to celebrate the last year of the show in its current format with a spectacular finale performance.
Workshops over the two show days will allow show visitors to contribute to "Quercus Live," working with two local artists to create props and decorations for the show.
Over the past few months the Aycliffe community has been working hard to make the performance one to remember, including the fantastic group of volunteers at Greenfield Arts' Cree group, who continue to volunteer their time once a week, creating large scale props for the show.
"We hope that the people of Great Aycliffe will join us on Sunday at 3pm in The Arena to celebrate the hard work of those involved in this fantastic community project, which has been funded by GAMP AAP and Great Aycliffe Town Council," said the school.