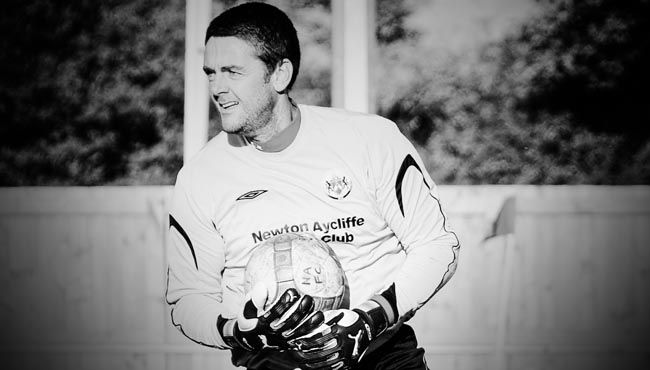 By Martin Walker
A target to raise £1,500 in memory of Darren Ablewhite is almost complete thanks to the generosity of his family and friends.
Able's girlfriend, Julie Houhgton, launched a campaign to raise the cash for a community defibrillator to be installed in Liverpool's Princes Park.
Able tragically died after suffering a cardiac arrest at the end of a 5k parkrun in Toxteth on Saturday 4th October.
A total of £1,160 was collected after his funeral in Newton Aycliffe on Friday (17th October), which was attended by more than 200 people.
And since then online donations have taken the fund to more than £1,400.
Able's sister, Natalie Ablewhite, said the family wanted to thank everyone who attended the funeral and for donating towards the fund.
"The service was lovely and it was so nice to see people from the different eras of his life," she said.
"There was his football mates, and many different people he'd worked with over the years, at Tallents and roofing and offshore.
"It just showed that he touched so many people's lives with his big heart."
One of Able's great friends, Geoff Allen, gave an emotional yet amusing reading during the service at St Clare's Church in the town.
After helping to carry Able into the service – along with Paul Steele, Ian Monkman, Paul Hind, Andy Turner and Paul Stout – Geoff bravely stood before the congregation to pay tribute to his keeper.
He complemented a handful of humorous anecdotes – those appropriate for a church – with some touching reflections about his best friend, before signing off "love ya, Able… miss ya."
Donations to the Darren Ablewhite memorial defibrillator appeal can be made through the Princes Parkrun website by clicking on the 'donate to parkrun' button here.
Related stories:
TRIBUTES PAID TO DARREN ABLEWHITE
STEELE PAYS TRIBUTE TO FAMILY FRIEND
JULIE LAUNCHES CAMPAIGN IN DARREN'S NAME