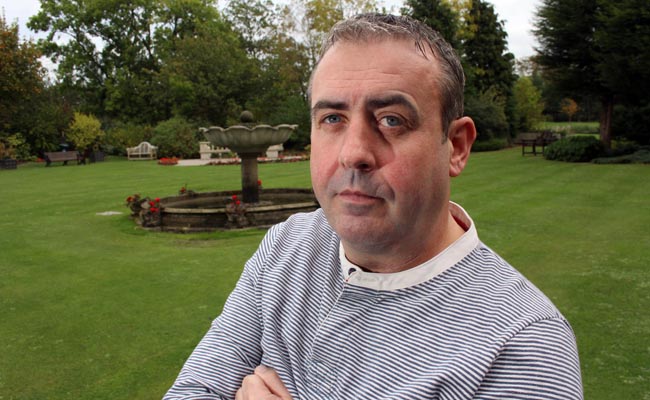 By Ryan Burton
Newton Aycliffe FC boss Peter Dixon was left to rue missed chances and costly defending after his side's defeat to Marske United on Saturday.
Aycliffe went down 4-0 to the Teesside outfit, having knocked them out of the League Cup earlier on in the week.
The game was always likely to be a tough one, with Dixon having previously stated he didn't expect to get anything from the game.
His side went into half time 1-0 behind, conceding late on in the half through a cruelly deflected free kick.
Despite this, he felt that his side was more than a match against a team sat in the top four and with league title ambitions.
Dixon, said: "Up until they scored, we were the better side.
"We had numerous chances and actually scored a perfectly good goal, which was ruled out for offside.
"We had other guilt-edge chances but we didn't take them."
Dixon believes that the timing of the second goal was crucial to the final result.
"At half-time I was confident that we would get something from the game.
"We gifted them a goal early in the second half and at 2-0 it was game over.
"From then on, we were chasing the game and lost our shape. They put us to the sword in the second half.
"It was a classic case of two halves."
Elementary mistakes were also a factor in the final result, which was only Aycliffe's second loss in six games.
"Out of the four goals they scored, it was only the fourth one that we could do nothing about.
"Take nothing away from Marske though, they were full value for their win."
Despite the defeat, Dixon still insists a lot of process has been made with the team since he took over earlier in the season.
"When I took over, we wouldn't have expected to get anything away at Marske.
"The worst case scenario for them this season is them finishing fourth.
"Their opening goal was against the run of play and we were the better team in the first half.
The former West Auckland boss was especially impressed with his team's attitude at the final whistle.
"The fact that we were disappointed to the level that we were is indicative as to how far we have come as a team.
"I was very down about the result at 5pm on Saturday, but on reflection I'm able to live with it.
"The fact we're disappointed not to get anything means we're moving in the right direction."