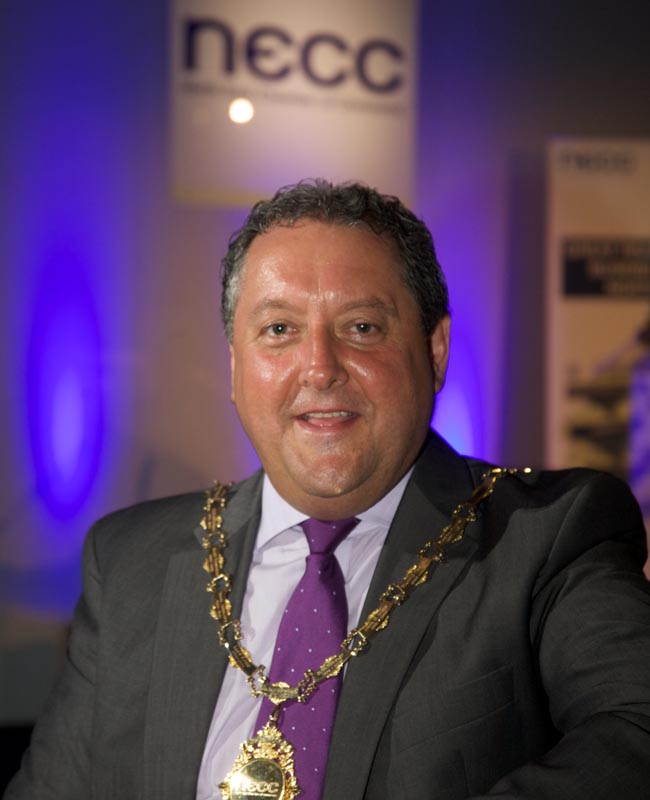 The North-East Chamber of Commerce has outlined the priorities that a new Government must address in 2015 if the region is to deliver on its true potential.
As the British Chambers of Commerce launches its Business Plan for Britain, NECC has defined the priorities within the BCC document that will help the North-East maximise growth and empower businesses to drive forward the economy.
The business group sets out the lobbying priorities to empower business, stimulate growth, create jobs and help the North-East become an international gateway for industry.
NECC President David Laws (pictured) said: "These priorities come directly from the businesses we represent, covering one-third of the North-East workforce, all localities in the region, all industrial sectors and all sizes of business, following widespread consultation.
"Our businesses are leading the recovery. Our diverse business base that has helped us roll with the punches dealt by the economic downturn are the very ones driving forward growth, creating jobs and making sure that the North East is a key contributor to UK Plc."
Among the key priorities are assessing secondary schools on employment outcomes to prepare young people for work; guaranteeing a business governor in every school to increase business engagement in education, ensuring everyone leaves school having undertaken a high-level of work experience and continuing the excellent progress made in forging relationships between the worlds of business and education
Business must also be placed at the heart of local growth. North-East firms must be able to compete for public sector procurement contracts, SME participation in procurement must be increased by making it easier for consortia to compete for large public sector contracts, there must be a shift in public sector procurement toward adding economic value to an area, and away from a narrow focus on the spreadsheet cost and ensure procurement bodies frequently engage with local business communities.
NECC Policy Director Ross Smith added: "Business optimism in the North East is at its highest since well before the recession, according to our own Quarterly Economic Surveys.
"The next five years are crucial for our regional businesses that are focussed on turning that positivity into genuine growth."