Seventy business leaders gathered for an inspirational networking event with a difference on Aycliffe Business Park.
Aycliffe Business Park Community's news and networking event in February attracted delegates from several of Aycliffe's biggest employers, including Gestamp, 3M, Ebac, Stiller, Formula Plastics, Husqvarna and Collins Seafood.
Other firms represented included NC Group, Excelpoint, Tbox, Greystone Legal, ITEC, Cam-Tec Systems, LED Supply & Fit, C&A Embroidery, Upex Electrical, The Herbal Gin Company and Optimum Skills.
The event included a Q&A session with Craig Jones, CEO of Aycliffe-based Rare Rockets, which works with deaf, hard of hearing and professional communities across all sectors of language interaction, community support, training and resources, offering a range of services including sign language interpreters and translators, lipspeakers, notetakers and speech to text reporters.
Craig conducted his interview with ABPC business development manager Martin Walker via a sign language interpreter.
"I was beyond grateful for the opportunity to be put under the spotlight in front of a packed out room of fellow business peers," said Craig.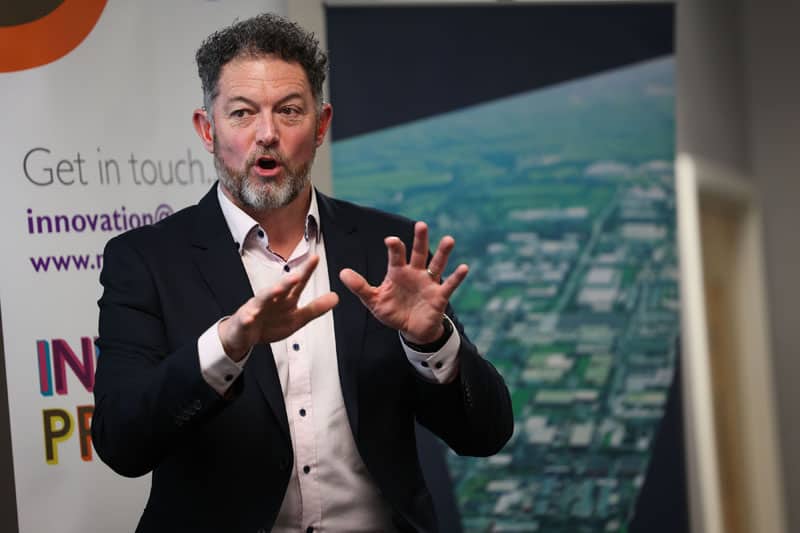 "The response I received was simply amazing. I made some fabulous connections whom I am now collaborating with and hopefully developing long-lasting business relationships with. Just brilliant. A well worthy and fantastic event."
Martin Walker added: "We're grateful Craig took the time to talk to our delegates at the event, it was certainly a very different type of interview most of us are used to.
"Craig gave a very honest and insightful look into his life and business, it was as much thought-provoking as it was inspiring.
"We're always looking for ways to make our events interesting and we look forward to coming up with more ideas for future events."
As part of the news and networking gathering, the North East Business and Innovation Centre (BIC) delivered a presentation on the grants it has available to local businesses to invest in innovation.
The BIC is a bustling business community, situated off the A19 in Sunderland.
First opening its doors in June 1994, with just 22 units, the BIC has grown in line with the needs of the region, helping to create over 7,500 jobs region wide.
The BIC's innovation adviser Debbie Simpson, who delivered the presentation, said: "It was a very worthwhile event which was extremely well attended by the local business community.
"The format worked really well, too, with a good balance of networking and speakers. It was a great opportunity to spread the word of our innovation programme."
Aycliffe's next news and networking event is at The Work Place on Friday, March 18. For details and to register go to aycliffebusinesspark.co.uk.
• To ask about future sponsorship opportunities of ABPC networking events, email [email protected] or call 07826 525907.
• Pictured top: Rare Rockets CEO Craig Jones (centre) with Aycliffe Business Park Community's Kerina Clark (right) and Martin Walker (left), along with the North East BIC's innovation manager Gillian Middleton (second left) and innovation adviser Debbie Simpson.