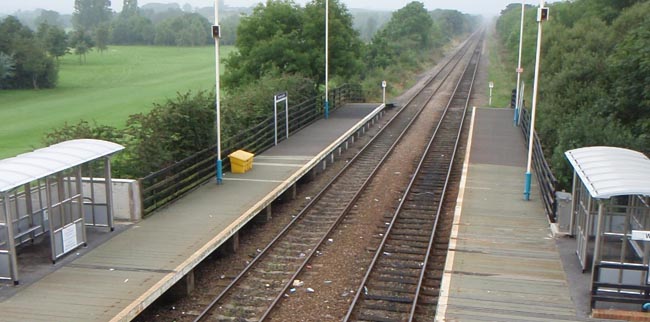 The past and the future come together with work starting on a £650,000 public path linking Shildon and Newton Aycliffe.
The route comes full circle as it traces the route of the former Stockton and Darlington railway line and ends up on the doorstep of Hitachi who are bringing rail building back to County Durham with plans for a £82m train factory providing 730 jobs.
When it opened in 1825, the original line was the first public railway to bring together passenger and goods traffic and steam locomotives.
Now the route will provide a new two-mile path for pedestrians, cyclists, horse-riders, mobility scooters and families with push chairs. The route will be a three metre wide tarmacked path which will be low maintenance.
Open to the public later this year the route comes alongside other path improvements to the existing network to create a more comprehensive network for walkers and cyclists.
Cllr Neil Foster, Cabinet member for economic regeneration, said: "It is fitting that that this important corridor is brought right up to date at a time when there is major rail investment in the county.
"It will be a link not only between the two towns but also with the past and future. The path will also make active travel a viable and sustainable option to getting to school, work and other services."
Durham County Council has been working closely with the landowners Network Rail and has provided £350,000 funding. A further £300,000 has come from the government via Sustrans Links to Communites Fund.
The path comes within the Local Motion campaign area, backed by Durham County Council, to promote sustainable transport and healthy lifestyles throughout south Durham.
The Stockton and Darlington Railway operated in north-east England from 1825 to 1863 and the first line connected collieries near Shildon with Stockton-on-Tees and Darlington.
The movement of coal to ships rapidly became a lucrative business and the line was soon extended to a new port and town at Middlesbrough.
Stephen Hind, route enhancements manager at Network Rail said: "We're pleased to be supporting this project which touches on railway history, and will provide a great new pathway for cyclists and pedestrians alike.
"As part of this project, we have installed a new fence, to help make sure people who use the new path and the railway are kept safely apart."