Fifty vehicles were stopped and checked by volunteer police officers during a day of action.
The operation – the second outing of 'Operation Basingstoke' – resulted in multiple vehicles being taken off the roads, and drivers reported for various offences.
Two roadside checkpoints were operated on the A689, manned by officers from Durham and Cleveland Special Constabularies on Saturday, September 29.
Assisted by Automatic Number Plate Recognition (ANPR) cameras, officers targeted untaxed, uninsured and unregistered vehicles, as well as suspected drink and drug drivers and non-roadworthy vehicles.
Three vehicles were seized, as well as 11 VDRS issued for vehicle defects, five fixed penalty notices issued and one driver reported for multiple offences. Three drivers were also issued FPN for not wearing a seatbelt.
Special Chief Inspector Ruddock of Cleveland Police, who led the operation, said: "This kind of work is key to improving safety for everyone that uses our busy road network.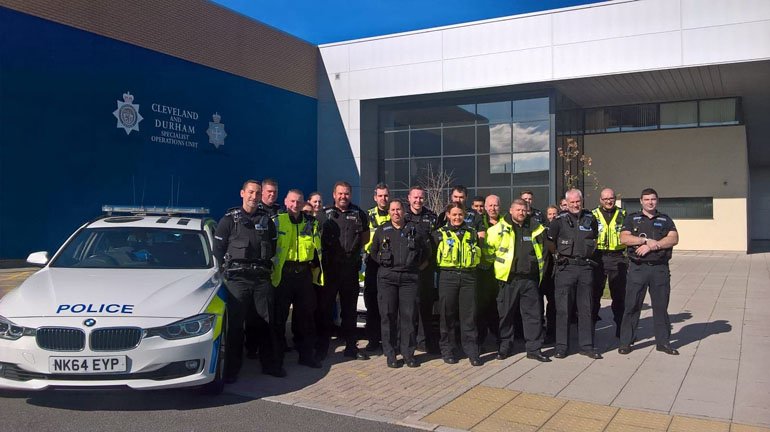 "It provides an opportunity for volunteers to work together to enforce laws, educate motorists and support our regular colleagues."
AS/Sgt Tweddell, of Cleveland & Durham Specialist Operations Unit, said: "The A689 is often used by travelling criminals, so these checkpoints allow us to intercept suspects moving between force areas.
"In particular, we've focussed on the 'fatal four' offences, which are the leading causes of death and injury on UK roads."
The 'fatal four' are speeding, drink/driving, not wearing seatbelts, and distracted driving (mobile phones, loud music).
One notable offence was a dangerously worn set of tyres, fitted to an uninsured and untaxed vehicle carrying two unsecured children.