Residents, local businesses and community groups are being encouraged to take part in a community conversation about regeneration after an Aycliffe estate was handed a near £300,000 boost.
Social landlord Livin has secured a Regeneration Fund grant of £284,394 from the Department of Communities and Local Government (DCLG) to look at ways to make the Western area of Acyliffe (Silverdale, Langdale, Eskdale, Kirkstone, Whinlatter and Honister Place) area a great place in which to live and work.
Now local people and organisations are being encouraged to have their say on how the cash is best spent by taking part in the 'Western Area Regeneration Community Conversation'.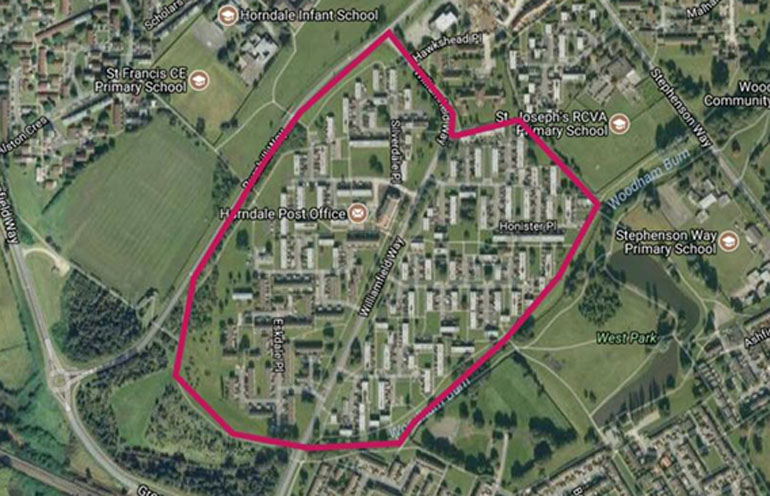 The Pioneering Care Partnership (PCP) is leading on the community engagement element of the project.
The PCP has enlisted a team of volunteers, dubbed Regeneration Champions, from the Western area to gather thoughts and ideas from the local residents.
"A team of volunteers, known as the regeneration champions, have been enlisted to gather thoughts from residents," said a PCP statement.
"This is your opportunity to imagine and influence the future of your local community. The information gathered with be used to shape a vision for the estate, and will be the start of a very exciting project for the whole town and beyond.
"Once the conversation ends, the team will take their designs back to the DCLG to apply for funds to cover the cost of the regeneration decided on by the community."
Durham County Councillor Eddy Adam, responsible for Aycliffe West, added: "This is an ideal opportunity for residents in the Western area to have a voice in redevelopment – to improve infrastructure and the local environment.
"I 'm hoping to get out to encourage and support residents to make these improvements."
To take part residents can talk to the regeneration champions directly, join the West Ward Regeneration Community Conversation Facebook page, Tweet @WestWardConvo, call Karen Grundy or Emily Hunter on 01325 321234, email [email protected] or visit www.pcp.uk.net