A popular community hub has had an £2,500 IT overhaul to improve facilities.
Several improvements have been made to enhance facilities and services for both the community and staff at Newton Aycliffe Youth and Community Centre.
Local people and training providers will now benefit from full WIFI coverage throughout the building as well as a training suite with eight newly-upgraded computers suitable for all information technology and communication training.
Chairman of the centre's Board of Trustees Vince Crosby, pictured (above and below with centre manager Beki Metcalfe) said: "For some time now we have needed an upgrade to our system and after much searching around and being costed via our procurement financial system finding.
"This is one of the best things we have done. We will instantly know if anyone is using sites they should not be on. This is also part of our ongoing safeguarding policies."
The work was carried out by North East Cyber Security and IT Solutions (NECSITS).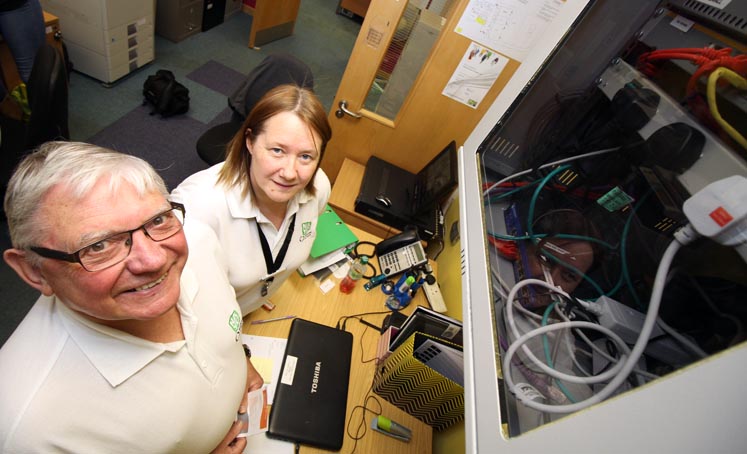 NECSITS, a new IT company founded by local entrepreneurs, is looking to engage with small or medium sized enterprises and charities in the North East area to offer their expertise in all security and IT needs.
NECSITS wants to help small charitable and community organisations struggling to keep local centres updated with new technology due to costs, providing a service that all community hubs can afford and the local people can access for work or pleasure.
"Organisations like NAYCC who don't need a full-time IT department still need reliable and secure infrastructure and that's exactly what NECSITS can provide," added Vince.